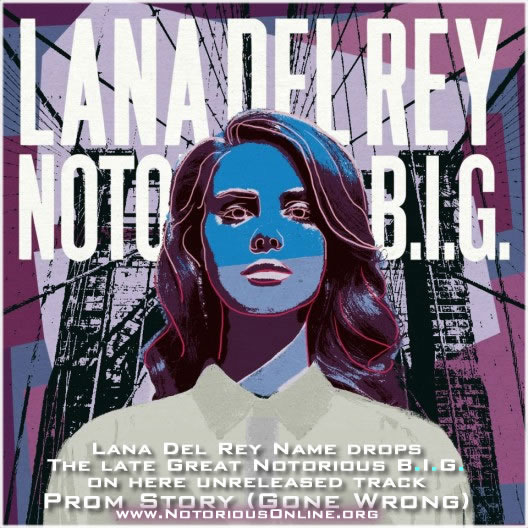 Lana Del Rey has almost as many leaked songs as official releases. Three new songs have hit the web: 'Methamphetamines,' 'Fordham Road' and 'Prom Story (Gone Wrong). The catchiest track by far is '
Prom Story (Gone Wrong)
,' a combination of Del Rey's hip-hop flow and melodic vocals, pianos and high-quality production. It's a sparkling ode to young love, but don't confuse it with a Katy Perry 'Teenage Dream'-like vibe. Del Rey makes sure to let her man know they're actually in a "teenage wasteland," likely another reference to her prior addictions. She also drops a big name — Biggie Smalls!
"
You used to call yourself the Don and call me queen Diana
You always made me blush and say "shut up or you bananas"
You pull my hair and push me down and chase me, make me run,
You play me Biggie Smalls and then my first Nirvana song
So easy going, no one's friends were really serious
I knew you love me by the way you looked in second period.
"
Listen to the track below:
Source: PopCrush.com