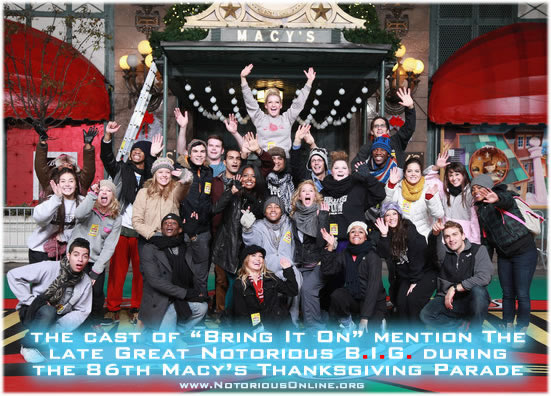 The cast of "
Bring it On
" performed during live televised airing of the annual
86th Macy's Thanksgiving Day Parade
at Macy's Herald Square on November 20, 2012 in New York City. During the performance of the Broadway version of "
I Got You
", the late great
Notorious B.I.G.
was referenced during the rap solo by female cast member
Brigit
.
Brigit: "I got you, like Biggie and Puffy,
Skylar: Oprah and Gayle,
Kylar: Big Bird and Snuffy"
Watch the video below: