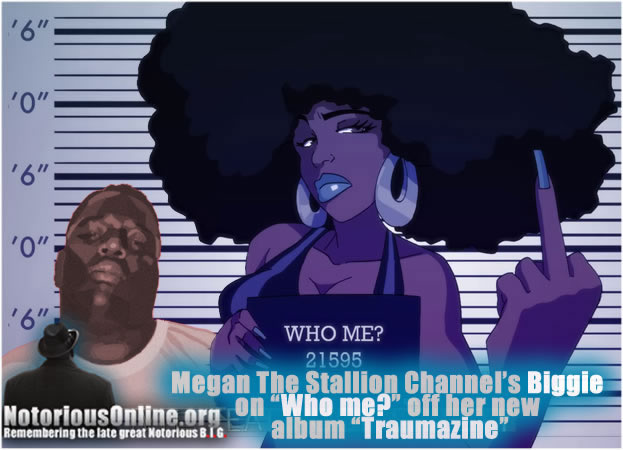 Megan takes the most direct shot at Tory Lanez here while referencing The Notorious B.I.G.'s "Who Shot Ya" tied to how Tory allegedly shot her outside of Kylie Jenner's party in July 2020.
She calls him a "b—h" and then quickly drops the subject with the case heading to trial later this year and turns her focus back to flossing her icy jewelry. "Ayy, I feel like Biggie, who shot you? But everybody know who shot me, b—h," she raps.
A rare guest feature from Pooh Shiesty doesn't add as much punch to the track as it probably should've. The Memphis native remains behind bars after being sentenced to five years in prison in April, but that doesn't stop him from letting his feelings known for the police and detectives working his case.
Listen to the
Biggie
Reference on the track below:
Source:
Billboard.com