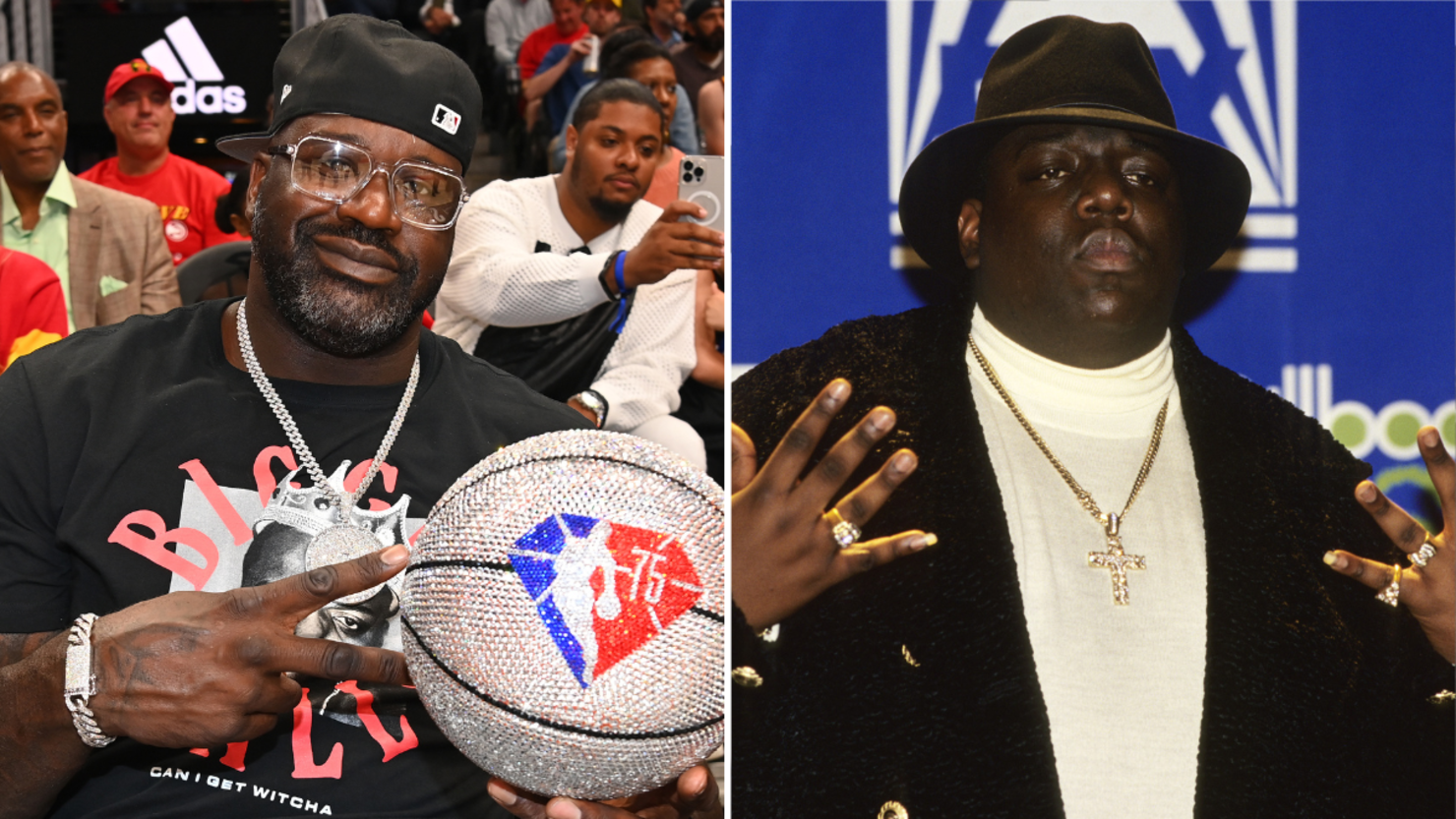 Shaquille O'Neal has worked with numerous rap artists during his music career including The Notorious B.I.G. In fact, Shaq recently revealed that he still has an unreleased verse from the late rapper. During his recent appearance on Drink Champs, Shaq aka Diesel came through with an interesting story about his studio session with Biggie Smalls for their 1996 single "You Can't Stop The Reign." The former NBA star recalled rerecording his verse ahead of his session with the Bad Boy rapper. Once they got in the studio, Biggie not only liked Shaq's bars but also laid down several verses himself.
"So when I finally got the word that Big was going to do it I did a verse but I didn't like it," Shaq explained. "My thing is this is Big coming in. One I gotta impress Big cause if Big say, 'No, this is terrible,' I'm done. I won't get a second shot."
"[Biggie's] like, 'Ok big dog, that's tight, that's tight.' And then I said, 'Ok, he likes it,'" Shaq continued. "I'm going to let him and Lil Cease do their thing. I said, 'Here you go Big, here's the pad and pen. Hit this button right here, I'm going to be in the house,' and he's like, 'No, I'm ready now,' and I said, 'What you mean ready right now,' and he starts smiling, and he went in there, and he killed it."
"And the first verse, I'm the only one that got it, and I'll never play it," Shaq revealed. "He went off, and I damn near had a tear in my eye cause I had to press that button and I'm like, 'Umm Big,' and he's like, 'Yeah, yeah, for the kids, for the kids. My bad, Diesel,' and then he did the verse in the song. I got it, but I'm not going to play it."
Shaq and Biggie's "You Can't Stop The Reign" became the title track of the multifaceted athlete's third studio album. There are currently three versions of the song. The original single has three verses from Shaq. Biggie's beloved version only has two verses from the Brooklyn rapper. There's also another remix that was produced by DJ Quik. In 2006, Shaq teamed up with the late DJ Kay Slay, Greg Street, Papoose and Bun B for another remix.
Relive Shaq and Biggie's beloved track below: