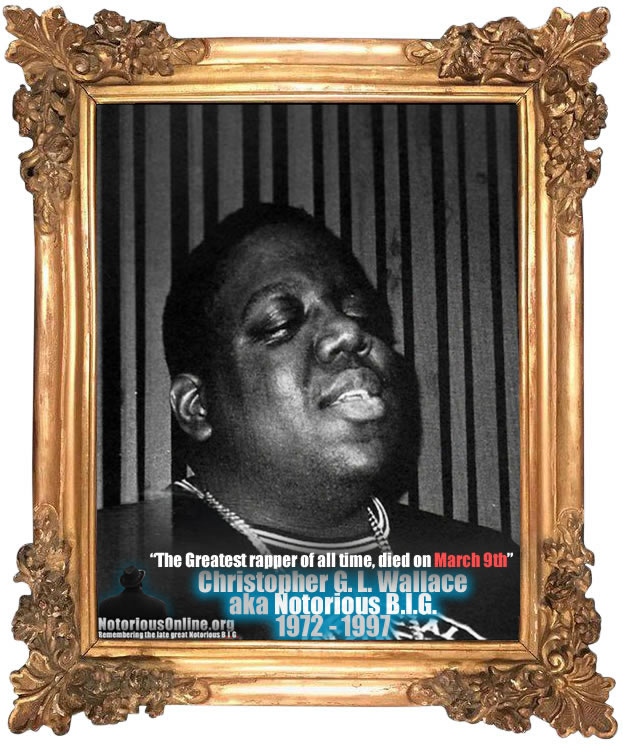 March 9th, 2023
...26 years later, the late great
Notorious B.I.G.
still reigns supreme. Today marks the 26th year anniversary of the death of the late Notorious B.I.G. We are still dealing with this historic loss for many years. It's such a remarkable period in your soul existence when you appreciate the life of another you never had contact with.
For us, B.I.G. was a time capsule of youthfulness and creativity in its prime. Biggie represents the person we all try to achieve to become, successful and thinking B.I.G. We try to take little portions of what he experienced in his short but ever-fast-paced world and emulate that in our own lives to become better individuals in this world.
Eventually, at the end of the day, we are left with the prize of having to enjoy his art for years for generations to come and that is why this site was resurrected. For the sole purpose of creating a community where millions can find a place of solitude to remember one of the greatest artists of our time. The site will be enriched with more enhancements in the weeks to follow so stay tuned. Your best source of information is interacting with other members of the B.I.G. community / global forum and posting your fondest memories of the late great B.I.G.
The site is still going through some phases of upgrades (as you can see). Please be patient while the site is fully updated.