A new memorial for the late great
Notorious B.I.G.
was unveiled in Brooklyn on Thursday, March 9th, 2023. 26 years after the death of what many consider the greatest rapper of all time, the Notorious B.I.G.
Mayor Eric Adams
helped unveil a
crystal glass mosaic
located at Saint James Place and Fulton Street, by the artist
Jean Carlos Pinto
, where Biggie Smalls grew up as a child. It's now called Christopher Wallace Way, after his given name as per the city.
Luckily, for a few years now (although not too many) the rap genre has been getting the recognition it deserves from official organizations. Throughout the United States, we are seeing how streets, squares or statues are inaugurated in honor of the best hip-hop artists or even how they are given the keys to the city.
Of course, the legends are the most common in this type of recognition, and Christopher Wallace aka Notorious BIG. he may be the first on the list. And we say this because none other than the mayor of New York City , Eric Adams, inaugurated a mural in honor of the late (or rather, murdered) rapper on the street that bears his name.
With those beautiful phrases that summarize the Notorious explosion as a global icon for decades, Eric Adams showed the mural in honor of the rapper, made by the artist Jean Carlos Pinto, also a native of Brooklyn. An artistic piece made with crystals and stones that represents the iconic figure of 'Ready to Die' when he was immortalized in a snapshot by photographer Barron Claiborne in 1997.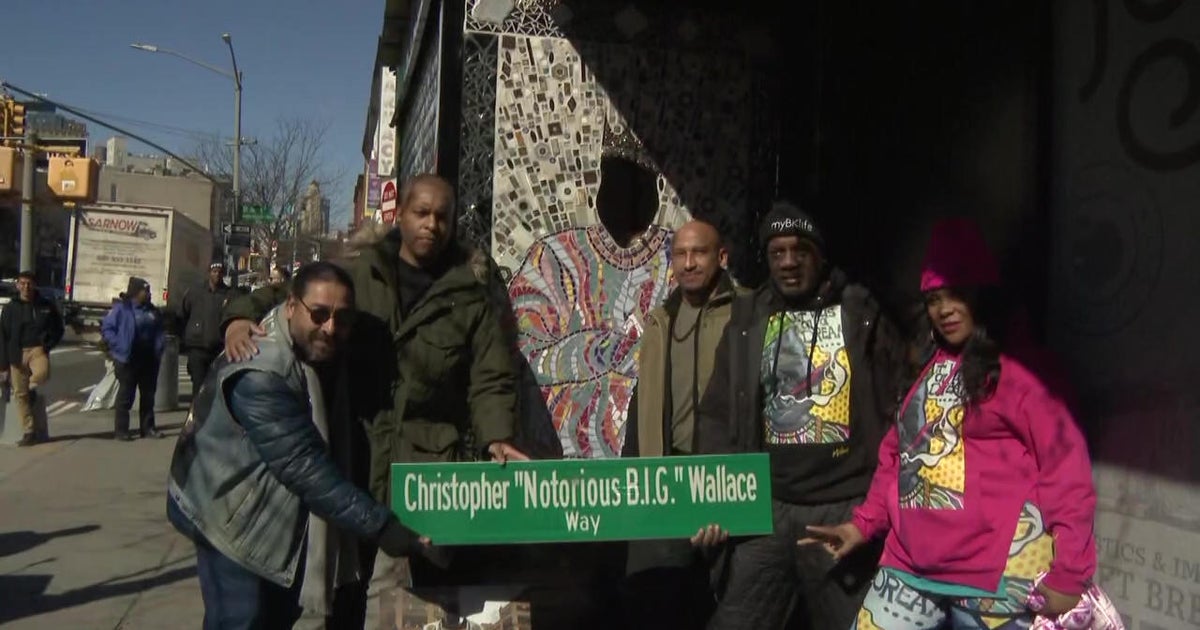 The mosaic is based on an iconic picture of the later great rapper. The face will have a mirror, which the artist says is meant to reflect Biggie in all of us to inspire to be great
Watch a report of the unveiling of this historic Notorious BIG mosaic":