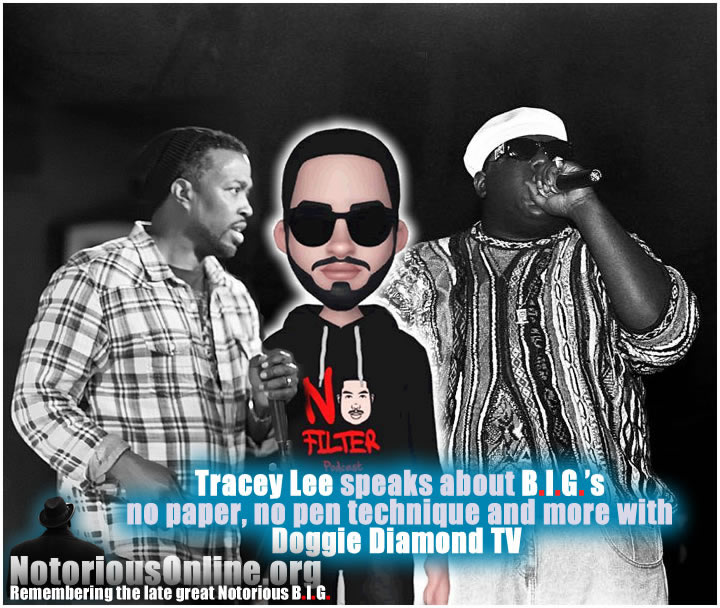 Tracey Lee
is a hip-hop artist who became famous in 1997 with his single "
The Theme (It's Party Time)
". He also collaborated with other artists like Busta Rhymes, Kanye West and the late great Notorious B.I.G. He recently released a remix of his hit song called "PARTY TIME XXV". He is also an entertainment lawyer and a member of the Recording Academy Washington, D.C. Chapter Music Business Committee.
Tracey Lee shares some of his memories of working with Biggie back in 1996 and watching him produce one of the best collaborations by Biggie on the track
"Keep Your Hands High
". This track was featured on his debut album "
Many Facez
" released in 1997. Biggie was known for rapping without "paper and pen" and he shares his sacred moments watching the master at work. He also shares stories on how Biggie helped him get signed and a recording contact and more!
Check out out the entire Tracee Lee interview below at Doggie Diamonds TV: