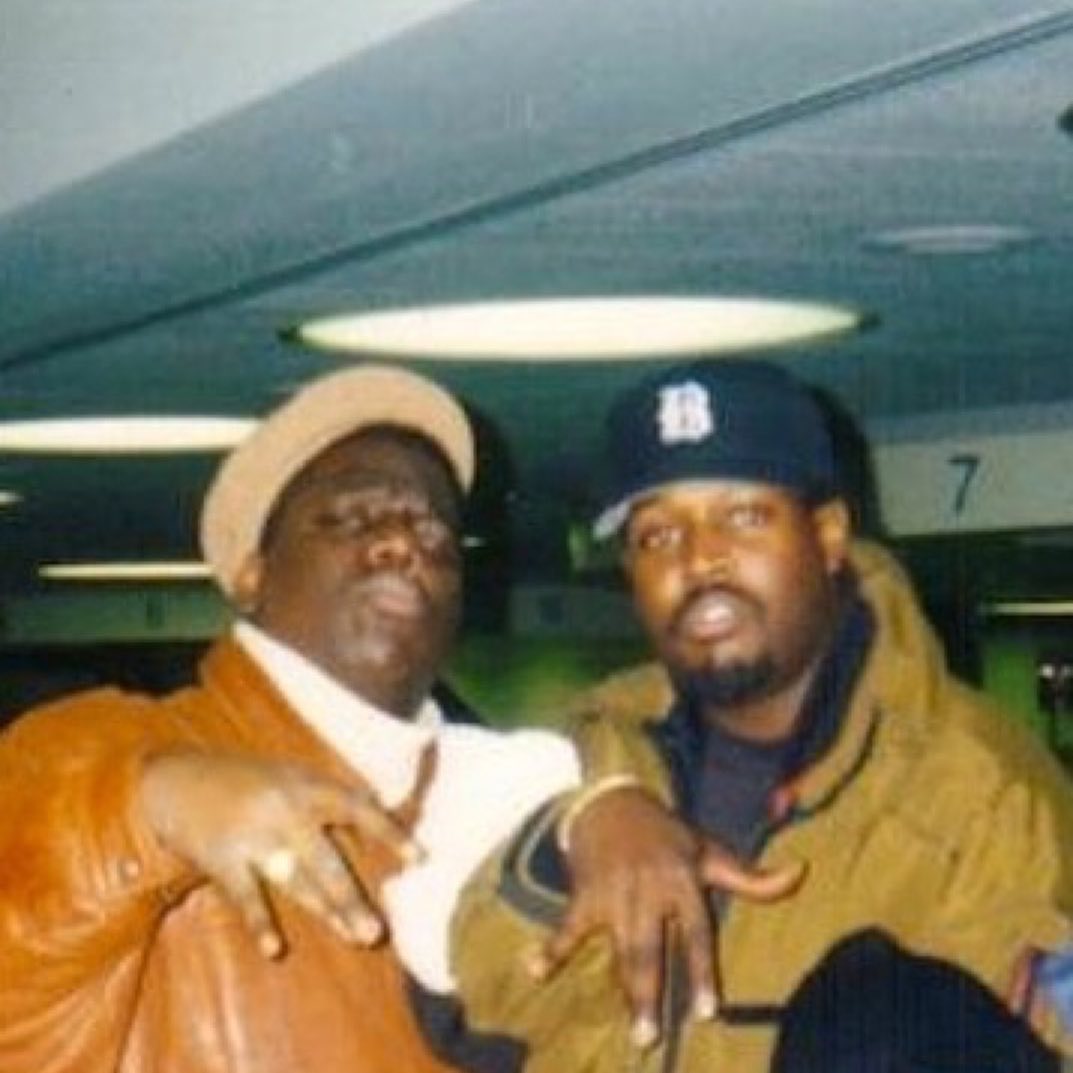 During an episode of Iconic Records podcast, Kent told the story of how LL had the instrumentals for both tracks in his possession at one point. However, the "Doin' It" emcee failed to "listen to it properly," resulting in the fumbled bag. The acclaimed DJ recalled a moment when the Junior M.A.F.I.A hit was going crazy in New York City's Tunnel nightclub, and LL approached him over the record. "['Player's Anthem'] rings off in the Tunnel," Clark Kent began. "[Kap] plays it like 10 times in a row. Now, me and Biggie are standing against one of the walls in the Tunnel. LL COOL J's walking by and the club's going crazy. I'm like, 'Yo, wassup?' And he goes, 'Yo, what is this?' I was like, 'It's the new joint with Big and his crew.' He was like, 'Who did this?' I was like, 'I did.' He was like, 'Yo, dawg, I need a joint like that.'"
"I said, 'Well, remember that tape I gave you with the silver label on it? That was the first one on the tape.' And he was like, 'This?!' I was like, 'Yeah, you had it first. You had it before [Jay-Z], you had it before all the guys that you had any rivalries with. You had it first. I shouldn't have gave it to you but I did. But you had it first, and you didn't pick it. So now you hear it in the club.' And he was just like, 'Damn.' I was like, 'Yeah, listen to the tape.'"
Kent then detailed how the Bad Boy artist knew "Sky's the Limit" would be a hit with fans and spoke about the Tunnel's reception to the then-newly created track.
"The next track on there was 'Sky's the Limit,'" he recalled. "He missed that. LL had 'Player's Anthem' and 'Sky's the Limit.' And then it was magical because the Tunnel was upside down that night. And I was just like, 'We did this yesterday. This sh*t shouldn't even be playing.'"
"But it's me, Big and Un. Un's like, 'Yo, this gon' be the first single!' And Big's like, 'I told you so, I told you.'"
Elsewhere in the podcast episode, Clark Kent spoke about B.I.G.'s ability to hear a song based on an instrumental while other emcees would focus on bars. He explained that maybe the two emcees listened to the track differently, resulting in the Queens rhymer failing to realize the track's potential.
"I don't think [LL COOL J] listened to it properly. You know, 'cause not all emcees can hear a track and hear the whole song. Biggie hears the track, he hears the whole song. Most people hear the track and they think, 'How do I rhyme to it?' Biggie's like, 'Oh no, there's a whole song here.'"
Watch Episode #2 below:
Source: Vibe.com