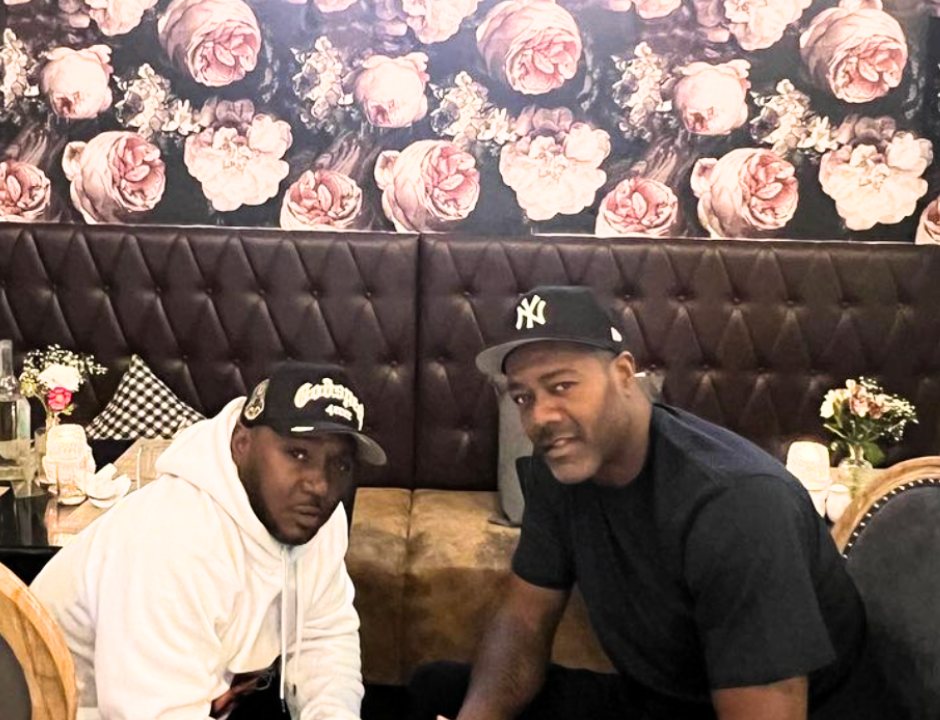 Days before the Notorious B.I.G.'s birthday, two of his oldest and most trusted friends linked up to celebrate a new venture. Junior Mafia member Lil Cease traveled out to Pennsylvania to check out Farm House Poconos, a restaurant owned by Damion "D-Roc" Butler. The "Crush on You" rapper took to Instagram to post food of him chilling with his childhood friend and some of the delicious meals he had while there like Steak Mac Cheese and Lobster & Grits.
"Had To Come Check Big Bro @invisiblebully_ Wit Nef @cjordanwallace At His Spot @farmhousepoconos .. Great Food & Great Vibes.. Proud Of You Vo!! Love You Forever 🖤🦾
#JM #HB #LeeNation #DBlockMafia #JuniorMafia #BiggieBirthdayWeekend," he wrote. The Notorious B.I.G. would have turned 51 on Sunday, May 21, had he not been killed on March 9, 1997, in Los Angeles. Little Cease and D-Roc were his friends, growing up with the chart-topper when he lived in Clinton Hills, Brooklyn.
Since his death, multiple tributes have been made, with special efforts landing on both the anniversary of his transition and his born day. Perhaps, the most meaningful tribute to his life are the last friendship and memories his friends have of him— and their continued success.
D-Roc not only has this restaurant but also has a clothing line called "Invisible Bully."
Source:
AllHipHop.com