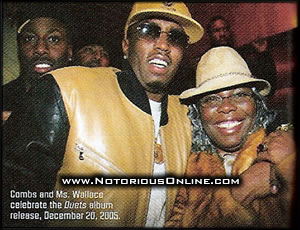 Sean "Diddy" Combs and Bad Boy Entertainment have announced plans to appeal a judge's decision to cease sales of the Notorious B.I.G.'s classic Ready to Die album. As previously reported on AllHipHop.com, on Friday (March 17), a judge ordered an end to sales of the record due to failure to clear certain samples.

"The verdict was erroneous and against the great weight of the evidence," legal representatives for Bad Boy Entertainment and Combs told AllHipHop.com.


"
We are very confident that it will be reversed on appeal.
" The judgment was the result of a lawsuit brought by Bridgeport Music and Westbound Records against Bad Boy Entertainment, Justin Combs Publishing, Bad Boy LLC, Universal Records and Sean "Diddy" Combs. The two plaintiffs claimed that Bad Boy and Combs illegally used parts of The Ohio Players' song "Singing In The Morning" on Ready to Die. A jury sided with Bridgeport and Westbound, awarding them over $4 million dollars in punitive damages. The ruling also put a halt to radio airplay and downloads of Ready to Die.