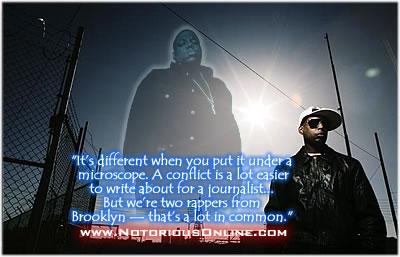 ASPEN — Ask Talib Kweli about the late rapper the Notorious B.I.G., and Kweli, a walking, rapping encyclopedia of hip-hop, paints a portrait of an irredeemable thug. From the description, it comes as no surprise that the rapper also known as Biggie Smalls did time in prison on drug-dealing charges and was killed, at the age of 25, in a drive-by shooting by a still unidentified assailant.
"Biggie showed that a rapper could be just completely debaucherous, with no social value," said Kweli, who performs Saturday, Feb. 2, at Belly Up Aspen.
But Kweli's assessment of the Notorious B.I.G. doesn't end there. "I love Biggie. He's in my top five. He could still be considered the best, because he was so talented."
The 32-year-old Kweli — whose first name is Arabic for "student" and last name is Swahili for "true" — has been variously termed as an "alternative," "conscious" or "positive" rapper. Those are labels that would never stick to Biggie, but for all the difference in their messages and their personae, Kweli sees as many similarities as differences between himself and the late gangsta.
"It's different when you put it under a microscope. A conflict is a lot easier to write about for a journalist," said Kweli by phone from New York City. "But we're two rappers from Brooklyn — that's a lot in common."
Source:
http://www.aspentimes.com
Unapprove
-
Submit Article