What up ya,
Nike
just released some commemorative shirts inspired by the late great Notorious B.I.G. The first shirt is inspired by the cover of B.I.G.'s classic debut album "
Ready To Die
". Nike flips the title and use the imprint "
Ready to Be Fly
" on a ironically red colored shirt. The second shirt which is black and has the imprinted words in the front saying "
The Notorious
". You can check out the images below: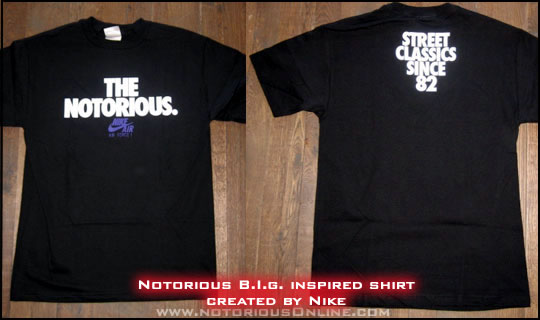 Discuss this article in the B.I.G. Forum!