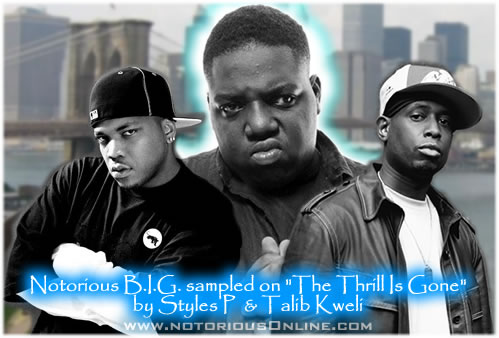 Scorching fresh newsong produced by Static Skeltah off his new album "The Hangover" coming this summer. The track features Style P (member of the The Lox) and Talib Kweli. It contains a sample of The Notorious B.I.G.'s "The What" which originally featured Wu-Tang's own, Method Man off Biggies' classic introduction album "Ready To Die". Listening to the track over and over again just gives the listeners a good hip hop nostalgic throw back feel to it. To listen to the track, click on the READ MORE link now!
Discuss this article
in the B.I.G. Forum
Click below to listen to this track:
Discuss this article in the Forum!