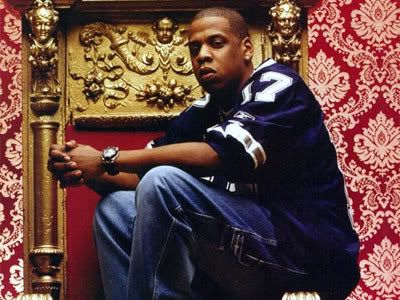 Since he first dropped his debut album in 1996, Jay-Z became an instant classic on the hip-hop scene. Now that he is about to drop his 11th album The Blueprint 3, MTV News takes a look back at the history of one of the greatest artists in rap history with The J to Z of Jay-Z.
Throughout Jay-Z's career, he's made countless references to the Marcy Projects, which was the public housing area in the Bedford-Stuyvesant section of Brooklyn that he called home. It was there that Jigga grew up, went to school, got into trouble and started developing his love for hip-hop. Back in 2000, Jay-Z took us on a tour of his old stomping ground in "The Diary of Jay-Z."
Throughout the course of this candid interview, Mr. Carter opened up and explained to MTV how it felt growing up in a place like Marcy. Despite the lack of direction and the sense that "no one cares whether you live or die," Jay-Z said that he goes back to his neighborhood to lead by example and to let the current residents see that he's a real person who managed to struggle upward.
Of course, Hova didn't grow up in a vacuum. In fact, he went to the same high school as another legend: The Notorious B.I.G. Growing up, he was simply a guy named Chris who Jay sometimes nodded at in the hallways, but as time went on and they both ended up in the industry, they had a level of understanding knowing that they had come from the same place (which is what makes "Brooklyn's Finest" so stunning). Jay-Z may be an international superstar today, but he never forgot where he came from.
Source:
Mtv.com