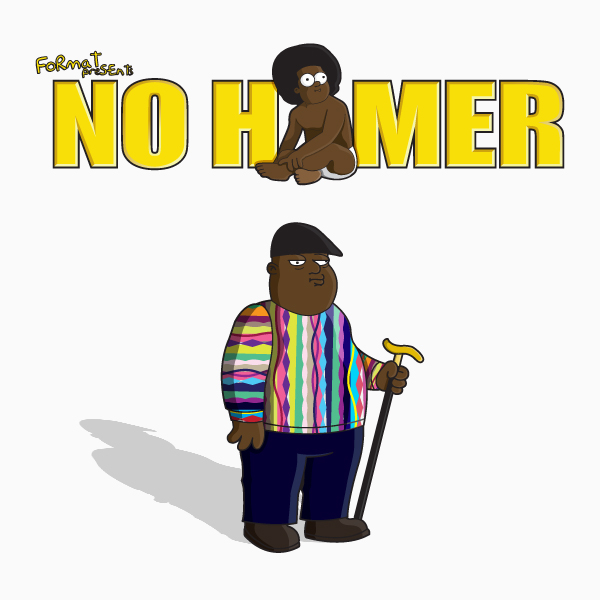 Later this month, "
The Simpsons
" will jump into its 21st season with yet another entry in the fantastic "Treehouse of Horror" franchise. To celebrate the upcoming milestone and to pay respects to some great hip-hop icons, Format and Moxy Creative have teamed up to produce a series of limited-edition posters that depict 10 famous rappers "Simpsonized." The results are pretty great. As you can see in the posse shot below, some real heavy hitters are represented:
Biggie Smalls
, Tupac, Lil Wayne, Snoop Dogg, Kanye West, Flavor Flav, Andre 3000, Eminem, Eazy-E and Fat Joe have all been converted into cartoon versions of their former selves.
In addition to the posse poster, each MC gets his own individual poster, complete with a customized "O" in the "No Homer" logo (a clever play on the hip-hop catchphrase "No homo"). Kanye gets the shriveled heart from the 808s & Heartbreak cover, while Flav gets a giant clock and Slim Shady gets a pill.
Source: Props to Elephant Man on the B.I.G. forum for this update!