The rap legend was gunned down 13 years ago today (
09.03.10
) but his mother,
Voletta Wallace
, said she is still no closer to justice for her son, with ongoing investigations and lawsuits in the case still open and inconclusive.
Voletta told MTV news: "
I thank you for the opportunity to touch my son's fans and for the network's continued support of me and the family, but it's been 13 years, I miss my son, his children miss their father, and the murderer is still at large.
" Although there are numerous theories about the shooting of the '
Hypnotize
' rapper, who died aged 24, a former detective on the case,
Russell Poole
- who has since left the New York police force - believes two corrupt police officers were responsible.
He believes the cops - *
Rafael Perez
and
David Mack
-were on the payroll of Death Row Records founder
Suge Knight
, a rap overlord who was embroiled in a feud with Biggie's record label, Bad Boy Records, operated by rival mogul
P Diddy
.
Referring to the suspects as gangbangers – or members of violent street gangs - Poole told MTV news: "
They say some cops become gangbangers; well, these guys were essentially gangbangers who became cops. I've put away guys for life with less evidence than I had on Perez and Mack.
"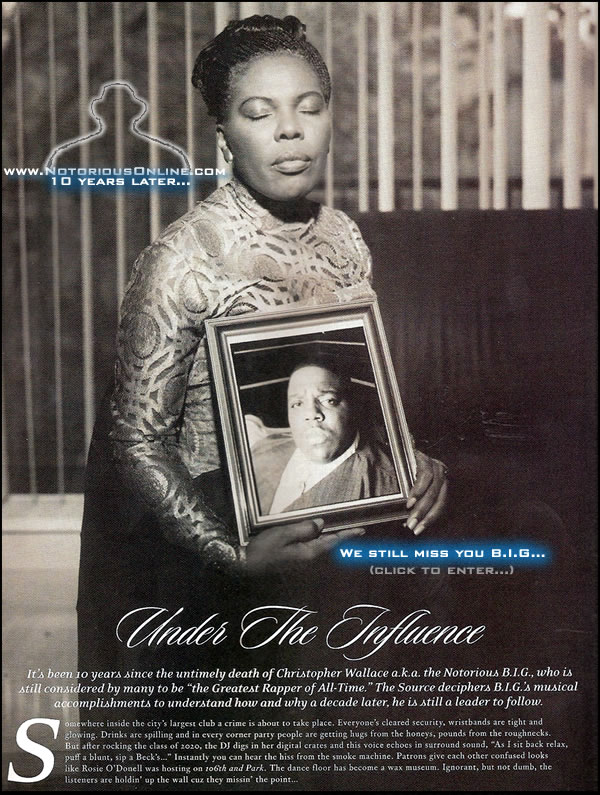 He also vowed not to let the case rest until justice has been served. Poole added: "
I want this thing solved before I die. Every detective has a case that they think about each and every day, and this is the case right there. It'll haunt me for the rest of my life. The day it's solved, I'll be able to relax.
"
Source: http://www.musicrooms.net