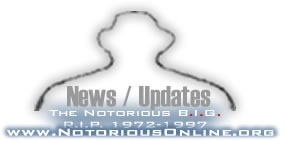 Greetings to all B.I.G. members,
It has been a while since the forum was updated (February 2012). Due to some conflicts with user accounts and perseverance of our valued members, the required upgrades were performed over the weekend along with some extra features.
Users who were experiencing profile updating issues or account functionality errors should no longer be seeing these issues going forward. Please report any issue immediately so we can catch the problems as soon as possible.
On top of the site getting update, there are some perks / key updates we would like to mention to the community which go as followed:
New Layouts - Two new styles / skins Life After "net" and March 9th have been installed for the entire site and forum. This feature has been upgraded and is now live (See demo below).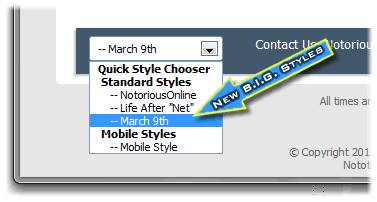 Hidden content - Previously in the past, members had the option to "hide" certain contents of their posts until other members and visitors "Replied" or pressed the "Props" button. This feature has been upgraded as well and is now live (See demo below).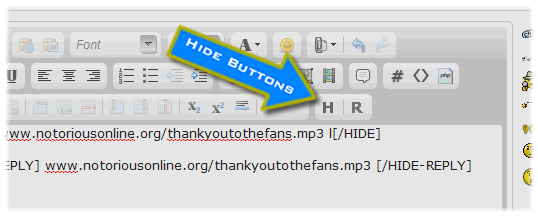 B.I.G. TV - We are consolidating all the media files into our servers for a much more easier and researchable selection for the fans. The entire multimedia catalog from the time the site opened up in 2000 until now will now be archived in this section. We have been hoping to have hade this option for the fans a long time ago, but time and server issues derailed our plans. All video, audio and images on the site will be geared to this section, which you can site here (or by cliocking on the B.I.G. TV logo).
As a reminder to all members and visitors, this website has and will always be non-profit. This website is running on pure admiration and dedication by fans for the fans of the late prodigious, Notorious B.I.G. Without the fans, this community will not exist. We acknowledge all the members from day one and current for keeping the site sinuous and fluid.
There will be more updates on the way. If you have any issues, concerns or feedback, please post them at the B.I.G."Suggestion Corner". Feel free to always offer your input on how we can offer a much more richer experience to you, the B.I.G. community.
NotoriousOnline Webmaster,
Peace