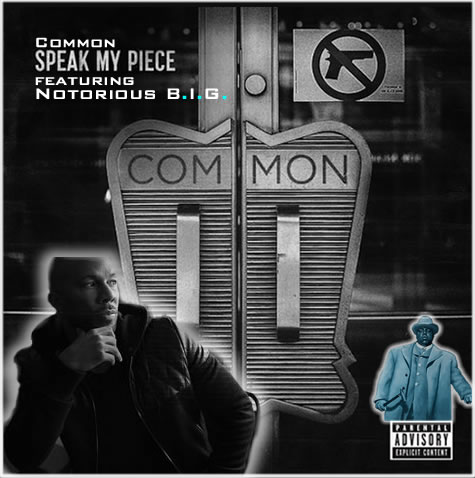 Common brings it back to the voice of the streets in his street-inspired project Nobody's Smiling. The Chicago-native returns a socio-politico enlightenment to listeners that has been missing in his previous installments with his 10th studio album. Common returns to his roots in content and production by teaming up with long-time collaborator No I.D. and speaking on the strife that has plagued his hometown of Chicago's streets. Common's Nobody's Smiling is a bold move from the legendary emcee that mixes great production with some enlightening rap bars, but still holds some entertainment for listeners not familiar with the daily Chiraq (Chicago) struggle.
In today's world of radio-friendly, dumbed down lyrics and repetitive club anthems, Common has separated himself from the norm by staying true to his aesthetic of delivering conscious bars with a message that the community can do better. With the classic 2005 project Be, Common collaborated with fellow Chitown (Chicago)-native Kanye West to deliver an 11-track project that uplifted listeners to do more, be more, and achieve more with the light-hearted motivational voice of a father pushing his child. Somewhere along the following releases, that voice got muffled with the attempt to remain a mainstream success and sustain radio play. With Nobody's Smiling, Common trades in his usual light-hearted vibe for a more aggressive, antithesis to the voice of Be and sets a new tone for the mainstream market to enlighten listeners.
One of the standout tracks and most experimental and progressive,
Speak My Piece
, loops a
Notorious BIG
sample mixed with a 808-driven production and finds Common spitting a signature complex yet simplistic rhyme. Although the tone is dark, there is still a playful sophistication in his bars that makes it such an interesting and memorable listen.
"Speak My Piece" yields one of the album's best and most interesting grooves – definitely ear-catching. With a hook sampling Notorious B.I.G. ("
Hypnotize
"), not to mention Common referencing the late hip-hop icon (
"Feel the ghost of notorious, tell me who the naughtiest
"), "Speak My Piece" is among the elite moments of Nobody's Smiling. Common's flow is unique and fresh here. A fresh beat and sick production further amplify the cut.
Common is hard at work promoting his upcoming album "Nobody's Smiling." The second track to be lifted from it is the Biggie-sampling "Speak My Piece." The song finds Common just trying to knock some sense into the wild youth of the Windy City.
While the song does talk about the drama going on in Chicago, the song isn't solely focused on the negativity plaguing the city. Common calls his daughter Omoye his pride and joy, while making sure we all know he and Kanye West have been friends longer than we think. Ultimately, he conveys the fact that he will rep Chicago until the death of him.
Produced by No I.D., the song features a tinkering beat and a vocal sample from Notorious B.I.G.'s classic 1997 tune 'Hypnotize' ("I just speak my peace / Keep my piece").
"Early B-Boy, down with D-Boys, building to destroy / My pride and joy is my daughter named Omoye," he raps. "'Ye that's my n—- from back in the day / All that woopty wah woo, man f— what they say / Play the Lotto for my Gran with a bottle in hand / Lay it down for the world, for Chicago I stand."
Listen to
"Speak My Piece"
below:
Speak My Piece Ft B.I.G.