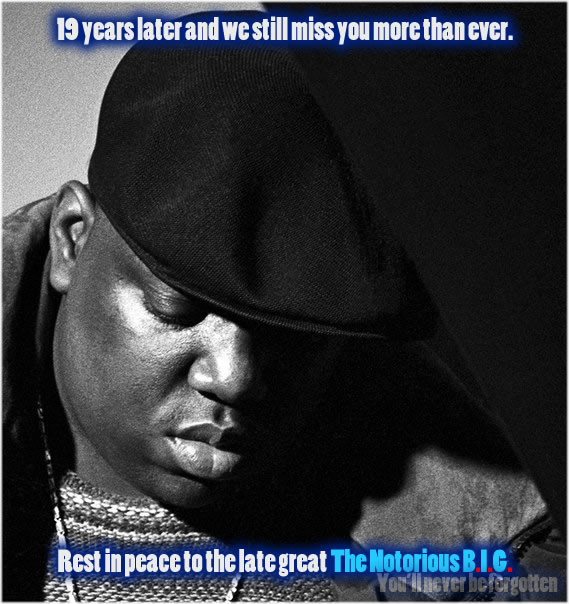 On this day we continue to remember the legacy of the late great Notorious B.I.G. Here at NotoriousOnline.org, we choose to commemorate a man of B.I.G.'s importance not only on March 9th, but every day. His music which brought happiness to millions continues to grace us with a newer meaning every year that passes with him not physically being here on earth.
Today, March 9th, 2016, we celebrate his 19th anniversary but we will never forget him in our hearts and in our psyche. While he was still walking this earth, Biggie might have never known how much he meant to us fans while he was alive but you can sense gratitude and feel light glimmering above you today coming from paradise shining back at us telling us all "thank you".
Stay tuned for more update through out the day and share you thought on BIG with the community at our members tribute thread:
9 Years Later.....RIP B.I.G.