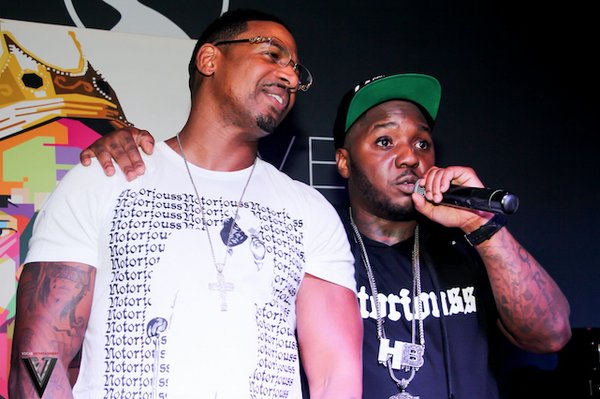 On March 9, 1997, we lost one of the greatest voices ever in Hip Hop music and culture, The
Notorious B.I.G.
, also known as
Biggie Smalls
. On the 19th anniversary of his tragic passing, just a few blocks from the Clinton Hill block where he grew up at Milk River bar and lounge, a few of his former collaborators joined his daughter Tyanna Wallace in recognition of the life of an all-time great emcee.
From
Stevie J
and
Lil' Cease
to
Mase
and Hot 97's
DJ Enuff
, celebrities and prominent New York personality showed up in droves to show their support with a vibrant crowd, which partook in an entertaining Biggie Karaoke contest and enjoyed evocative original Biggie art.
You can watch a video recap of the festivities above, and be sure not to miss out on next year's festivities, when the landmark 20th anniversary will certainly be acknowledged in a major way.
https://youtu.be/59kmJria6Bc
Source:
TheSource.com