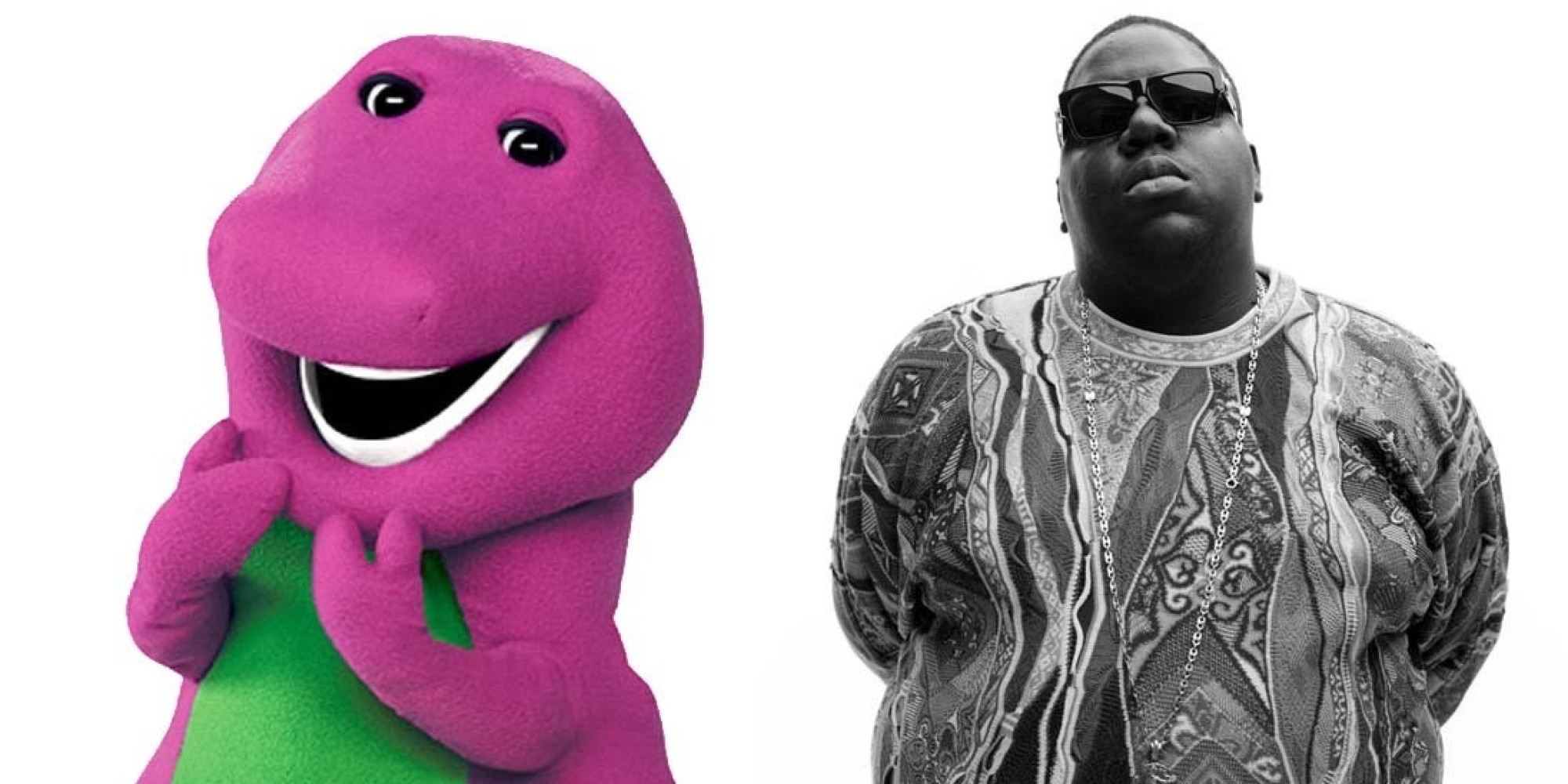 This video of Barney taking on Notorious B.I.G.'s classic single "Big Poppa" is easily the best thing you'll watch all day. Everyone's favorite childhood dinosaur recruits some friends, including fellow dinosaur BJ to play the role of Puff Daddy, as they cover the iconic hip-hop hit. Barney even throws it back to '90s with his own fisherman hat as he raps along.
YouTube user Adam Schleichkorn is no stranger to mashups and has been hitting the internet for a while now with his videos under the appropriately titled moniker, isthishowyougoviral. Previous hip-hop classic mashups include Warren G and Nate Dogg's "Regulate," Bone Thugs-N-Harmony's "Tha Crossroads," and Beastie Boys' "So What'cha Want." Discussing this latest one, Adam explains, "This song has been on my list for a long time, and I just feel like Barney as Biggie totally fits. Not only is this one of the best rap songs of all time, but it comes from the best rap album of all time, Ready to Die...Cover to cover greatness!"
This isn't the first time Schleichkorn has combined Barney with the Notorious B.I.G. in video form. He previously mashed up a video of the purple dinosaur and B.I.G.'s "Get Money," proving Barney is out here just trying to make money like the rest of us.
"I love it when you call me big poppa" is clearly the new Barney theme song in the making. In fact, this is probably what Barney has been itching to sing all along when he kicked off each rendition of his famous "I Love You" song with, "I love..." We're just so glad this exists.
Watch the clip "Barney the Dinosaur Rapping Notorious B.I.G.'s "Big Poppa" below:
Source:
Complex.com