Notorious B.I.G.'s mother,
Voletta Wallace
, is making progress with her lawsuit against the Los Angeles Police Department for the wrongful death of her son.
Though it was initially supposed to go to trial this April, the case was continued because of the unavailability of a key witness, and is now scheduled to go to trial on June 14. Meanwhile, Wallace has signed a book deal with Simon & Schuster.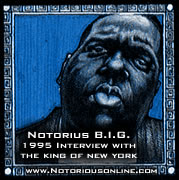 Source: Mtv
http://www.mtv.com/news/articles/149...ious_big.jhtml