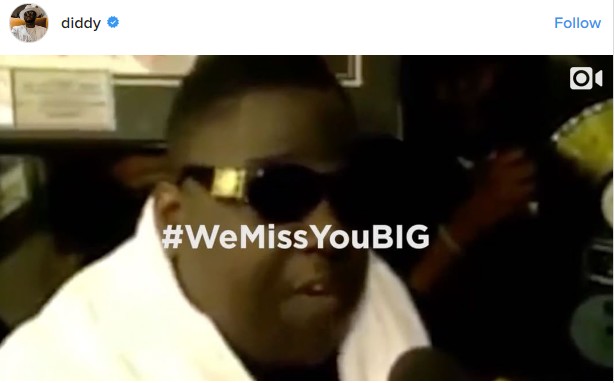 Diddy (born Sean Combs, later became Puff Daddy and reverted to P. Diddy, the nickname bestowed on him by his big bro), launched a social media campaign that will remember the influential rapper on the 20th death anniversary of his death.
Berlin: Authorized Notorious B.I.G. Doc in the Works
The 47-year-old Harlem-born hip-hop star and entrepreneur invites followers to rap their favorite Biggie verses and post it on social media with the hashtag #WeMissYouBIG. The clips that come in will get chopped up and edited into "something special," he enthuses.
To get things rolling Diddy shared a highlight reel of the artist, who he describes as the "greatest rapper" of them all.
"Today is March 9th. Twenty years ago today we lost the greatest rapper of all time, The Notorious B.I.G. We're celebrating his life through his music and through his legacy today," Diddy says in a video posted on Instagram.
Separately, Remy Ma, Fat Joe, Trey Songz, Bone Thugs-N-Harmony, The Dream, Syd and others will pay tribute to Biggie as BET Networks presents a day-long celebration of the rap icon's life and works.
Biggie (born Christopher Wallace) was fatally wounded in a drive-by shooting in Los Angeles at the age of 24.