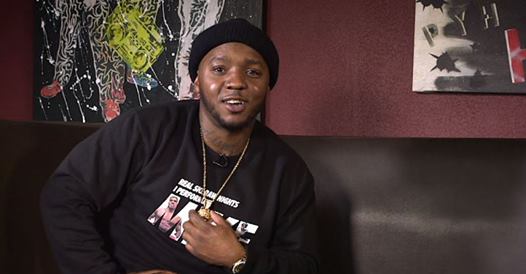 Remy Ma, Fat Joe, Trey Songz, Bone Thugs-N-Harmony, The Dream and Syd will be among the artists paying tribute to Notorious B.I.G. as BET Networks presents a day-long celebration of the rap icon's legacy, #Biggie 20, on March 9, the 20th anniversary of his death.
The aforementioned artists will join Jason Derulo, Dej Loaf, Method Man and more in an exclusive BET Social tribute video titled "Kick in the Lyrics" (a play on Biggie's song "Kick in the Door"). Without any music or lyrics to assist them, the performers will recite the first verse and hook to the rapper's "Juicy."
BET.com and the BET Now app (beginning at noon ET) will present the special I Talked to: Biggie. Family, friends and collaborators — including Lil Cease, Raekwon, DJ Premier, 112 and Funkmaster Flex — will share their memories about the man behind the artist. Recalls Mister Cee of one memorable moment, "I'm six months behind in rent. I never told him a number. I go see the accountant the next day and he had a check for me for $10,000."
Watch this exclusive teaser clip from I Talked to Biggie:
http://bet.us/2miKvp6
"B.I.G. was a total-package MC," says Jermaine Hall, VP and managing editor of BET Digital for BET Networks. "There are some that know the music but not the out-of-studio personality of this gentle giant. As we come up on the anniversary of his death and classic Life After Death album, BET.com wanted to unearth some new narratives that spoke to the man. Because whether he was wearing his rapper cape or hanging on St. James in Brooklyn, he was always an unbelievable character."
Rounding out BET's #Biggie20 slate: BET Jams will present a marathon of Biggie-themed music video playlists during its TBT (ThrowBack Thursday) hours and original content from BET Music, BET Digital and BET Social starting at 7 a.m. ET. For more information, visit BET.com.
Source:
Billboard.com