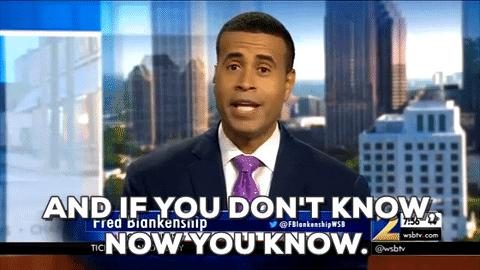 To honor the rapper on the 20th anniversary of his death, an Atlanta news team dropped a few Biggie lyrics throughout a broadcast. Well, more than a few. The anchor, the meteorologist, and the traffic correspondent were all in on the gag, sprinkling references, both well-known and obscure, throughout the broadcast.
You don't have to be a student of Biggie (born Christopher Wallace) to pick up the references. Anything here that sounds a little out of place is probably a lyric from a Notorious B.I.G. song.
https://youtu.be/4aac4vxpfck
Frankly, it's amazing they were able to pull so many lyrics without having to be censored. Considering the station couldn't get away with a full-on tribute for either editorial or budgetary reasons, it's a nice little showing from these guys for an artist who's still vital two decades after his untimely passing.
In the spirit of remembering the hip-hop legend, we'll go a more direct route and just post the video for one of his best, "Juicy."
https://youtu.be/_JZom_gVfuw
Source:
Good.is