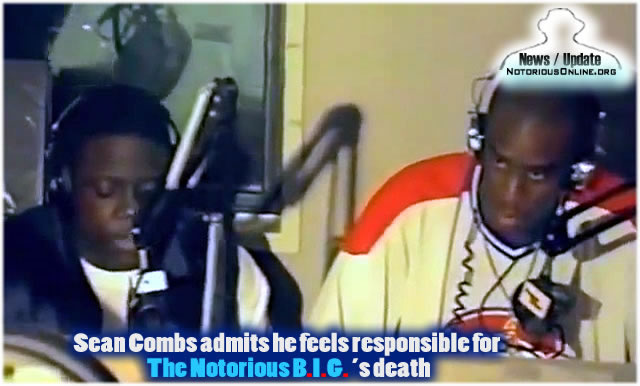 It's been 20 years since The Notorious B.I.G.'s was killed in a drive-by shooting, but Sean "Diddy" Combs is still deeply affected by his friend's death. "That's something that's life-changing," Combs, 47, tells PEOPLE exclusively in this week's issue. "It's a real heavy weight to wear on yourself."
But just as Smalls (born Christopher Wallace) was gearing up for the release of his second album in early 1997, he was murdered on March 9 after leaving an industry after party with Combs, whose new film Can't Stop, Won't Stop: A Bad Boy Story (produced by Live Nation and available now on Apple Music) shares how Biggie's death fueled the tight family at the label.
"You get guilt when you lose a friend," says Combs, who's a father of six. "It could've been you. You have to deal with that. It's a heavy thing."
"I'll always feel some form of responsibility because I'm in this thing with him. He's my artist. He was supposed to go to London that night and I let him talk me into not going to London and staying in LA. And that's something that really bothered me throughout my life," Combs explains.
"Sometimes you really have to go with that decision in my gut, and in my gut I was like, 'You have to get on the plane.' Sometimes when you don't listen to your gut… and this is God's world, it's His plan. But honestly? That's one of the things I regret — not making sure he went to London."
Last month, the star hit the Billboard Music Awards stage with Wallace's son, Christopher Jordan "C.J." Wallace, 20, in Las Vegas to honor the late rapper and "was able to release" some of his burden.
"His son is grown up, mature, classy [and] just a great person," says Combs. "To see that we had a loss but it all worked out, it took some of the stress [away]. I was able to pass the legacy to him and now he can carry it on."
He expounded on the loss to Wendy Williams on her show Thursday below:
Source:
People.com