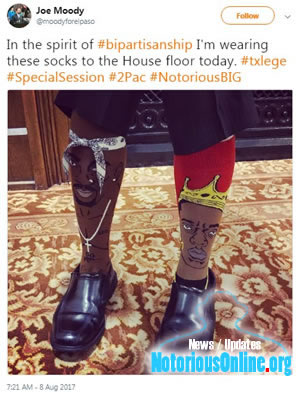 The choice of hip-hop superstars the late great
Notorious B.I.G.
and Tupac to represent the lofty ideal of political cooperation is interesting, considering the history between the two. Texas Rep. Joe Moody took to Twitter to show off his, well, distinctive sock choice ahead of another day of the Legislature's special session Tuesday.
This hosiery choice makes quite a fashion statement — Do you see that bandanna on the Tupac sock? — but Moody, an El Paso Democrat, claims he's making a different kind of statement. "Sock diplomacy" has become somewhat of a trend (we're looking at you, Justin Trudeau), and in this case, Moody says he's standing for bipartisanship.
'Pac and Biggie's transition from friends to deadly adversaries who embodied the East Coast-West Coast hip-hop rivalry of the 1990s. The two traded diss tracks in the following years. Shakur died after being shot in 1996, and B.I.G. was killed in a shooting less than one year later. The rivalry between the two divided hip-hop fans, a conflict that could be interpreted in this case as a sock-bound symbol for political polarization in Texas.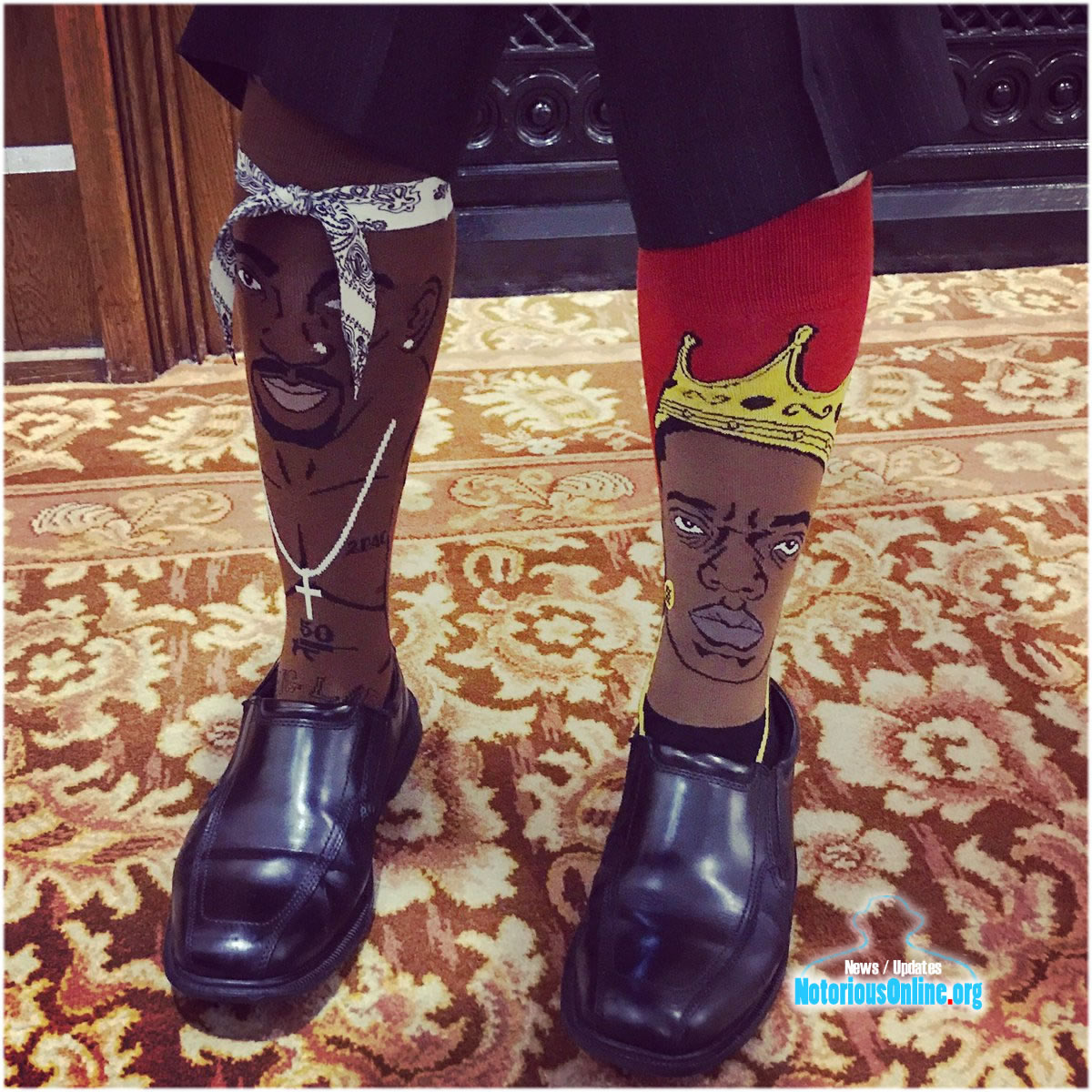 During the Texas Legislature's special session, bipartisanship has been scarce. An American-Statesman survey showed wide Democratic support for just two of the 20 agenda items Gov. Greg Abbott asked the Legislature to address.
On Monday, Moody executed a stalling maneuver on a bill that would require resident approval for a city to annex nearby property. The bill will return to committee. Before the setback, the annexation bill could have been the first of Abbott's priorities to pass out of both chambers.
"I don't think it keeps it from passing, ultimately, but this gives us time to work on it and negotiate around it," Moody said.
Regardless of the politics, Moody might be able to get bipartisan agreement that he has a pretty impressive sock collection. Representative Joseph Moody's comment on the twitter post, quoting Notorious B.I.G's classic "
Who Shot Ya?
" track, "
As we proceed to give you what you need
!" can sums up what the political atmosphere is right now in the United States.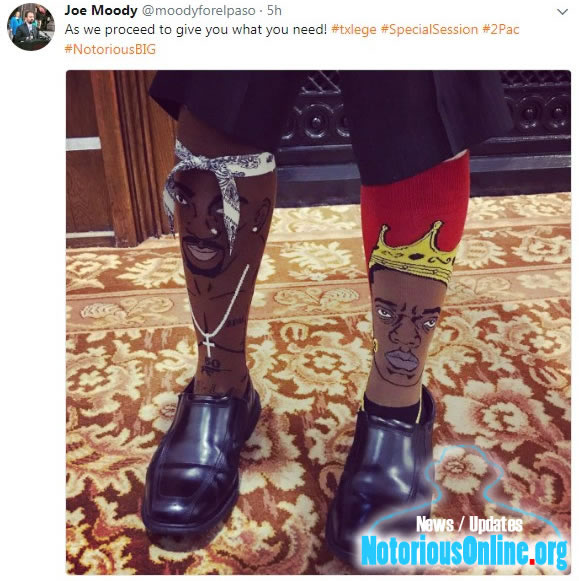 Source:
twitter.com