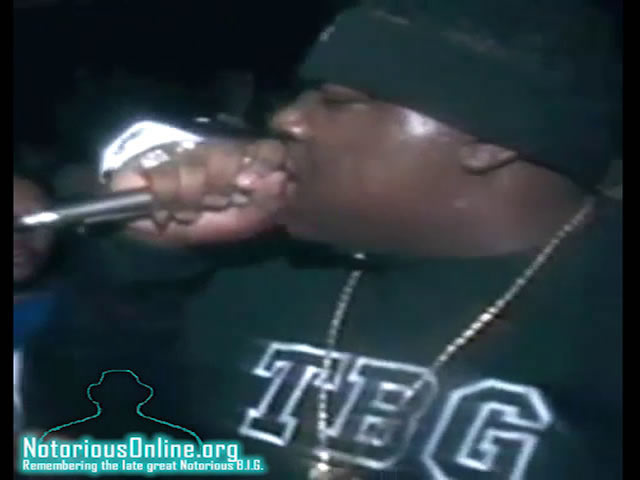 For decades, the Notorious B.I.G.'s 1995 show in Toronto has been the stuff of local legend. It came up while we were researching for our oral history of the Concert Hall (though the show happened further down Yonge at the long-gone venue the Apollo) in bits and pieces, is often raised in discussions of Toronto hip-hop history.
Now, 23 years after the show happened, video footage of the sweaty, energetic rap show has surfaced on online. Four short video clips have appeared on @inneramusic and also Toronto music Instagram historian The Flyer Vault, where the original poster sent the footage to spread it more broadly. According to both, this is the first time this footage has surfaced.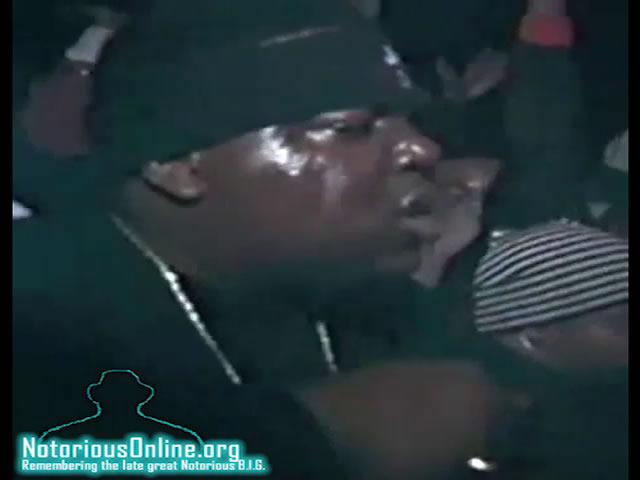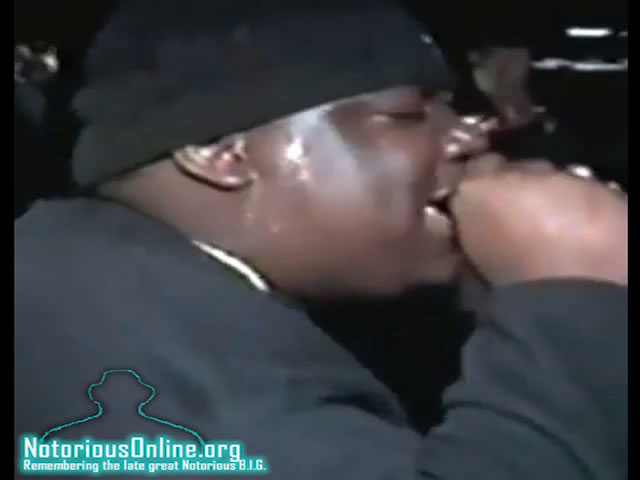 The @inneramusic account says the videos are from 1997, but Tate clarifies the show happened January 31, 1995 as part of the Ready To Die tour, the first and only time the rapper ever played Toronto. As you can see from the footage, the crowd is mobbing him, pushing and shoving as he performs now-classics like Juicy and Unbelievable. Daniel Tate of the Flyer Vault says he played only 10 or 15 minutes before "things got completely out of hand."
"Clear this shit up," Biggie shouts in one of the clips, yelling that there's "100" people on stage.
"This provides a glimpse into how tough a mid-1990s rap audience was in Toronto," says Tate. "You had to be on point or the crowd would let you know."
Tate argues that the show, just before he blew up into a household name and two years before he was murdered, came during Biggie Smalls's high point.
"Like the Police at the Horseshoe in 1978, Rolling Stones at El Mocambo in 1977, Nirvana at Lee's in 1990 (which also turned into a riot), this show goes down in Toronto concert lore."
Watch the concert footage below:
Source
:
https://nowtoronto.com