You can view the "
Unsolved
" episode #4
"Take Your Best Shot"
for those of you that have yet to see the fourth installment of this show which aired a couple of hours ago on the USA Network cable channel. The Task Force tracks down a person of interest; after Poole gets put on a new case, Miller interviews Biggie's widow; Tupac faces legal trouble and goes to record at Quad Studios in New York.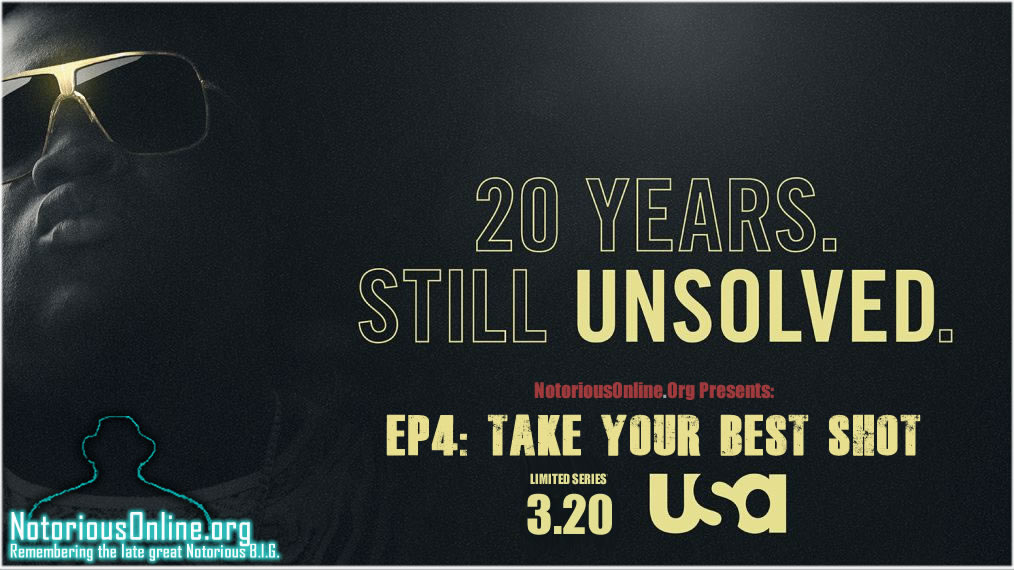 To view the episode, click on the link below:
WATCH: "Unsolved" EP#4 "Take Your Best Shot"