You can view the "Unsolved" Episode #9
"Christopher"
for those of you that have yet to see the ninth installment of this show which aired a couple of hours ago on the USA Network cable channel. Just a synopsis of the show, episode 9 dials in on Biggie and the unique yet similar bond he had with his mother, Voletta. The episode opens with Voletta investigating Biggie's Los Angeles hotel room just after his passing where she is hit with vivid flashbacks from both Christopher's childhood days and days of stardom. Of course memories of silliness and laughter cross her mind but what seems to resonate most is the loving advice she would give to her son all in attempts to keep him out of trouble -- which unfortunately claimed his life.
The episode closes with another look into the relationship between Biggie and his mother. Backstage at one of his concerts Voletta seems to have come to terms with the fact that her son is a beloved gangster rapper despite her constant worry for his well-being. Unbeknownst to her, this would be one of the last time's she would see her son.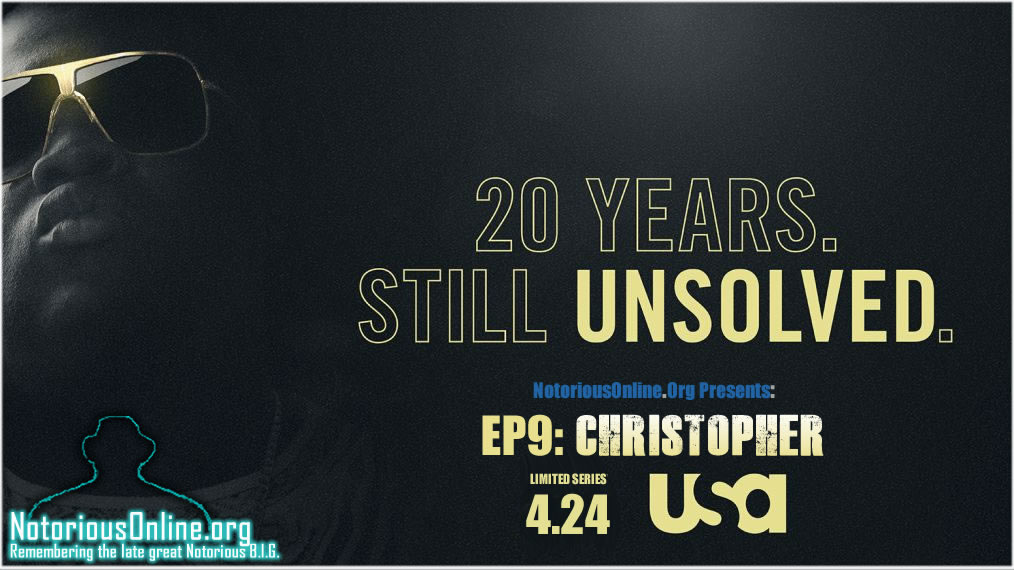 To view the episode, click on the link below:
WATCH: "Unsolved" Episode #9