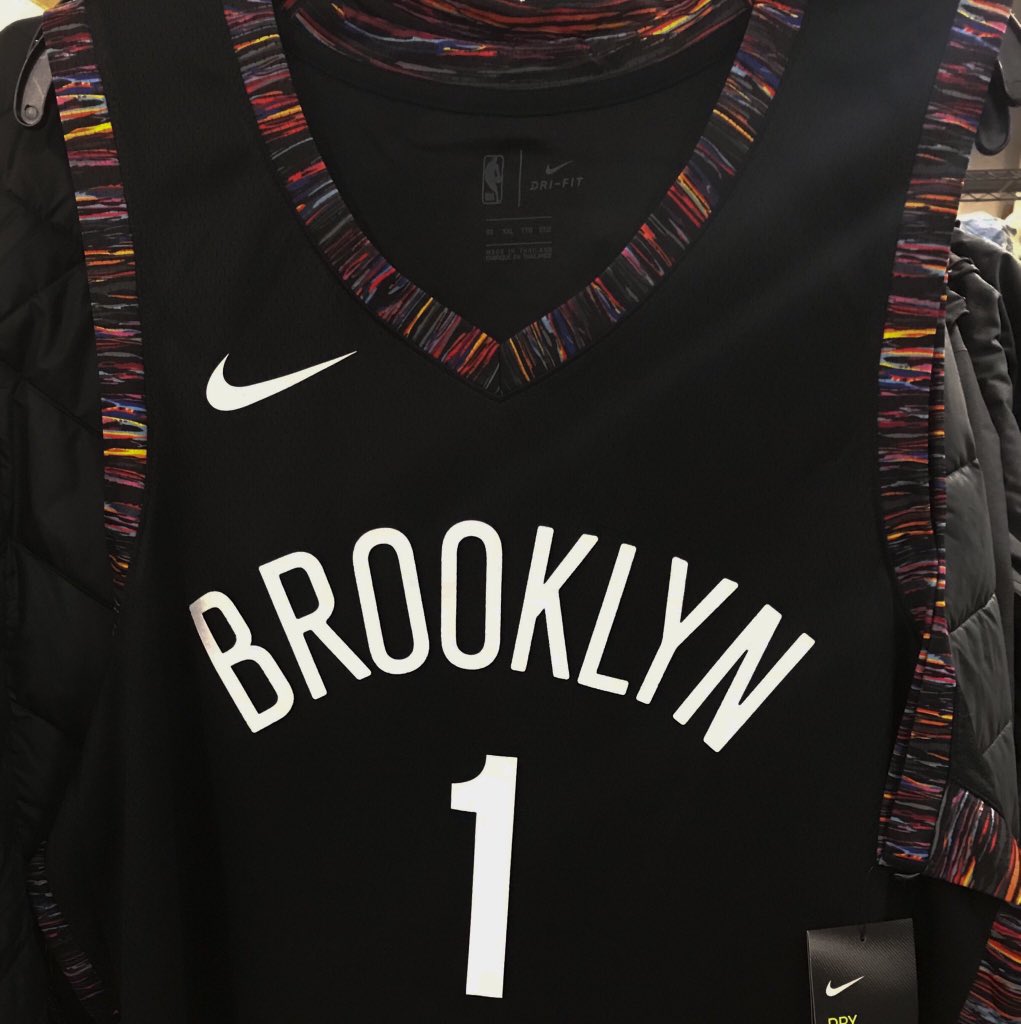 The NBA has begun to unroll their City Edition uniforms for early November. Today (Oct. 24) the Brooklyn Nets' City Edition jersey was revealed and it features a stunning tribute to the late great rapper The Notorious B.I.G.
The City Edition jerseys are created with fans in mind to honor the team's home town. This year, the Brooklyn jersey features the classic Coogi sweater design that Biggie was known for wearing. The colors around the trim are yellow, blue, red, orange and black. Reporter Anthony Puccio shared a tweet of the jersey. "Told these are indeed Brooklyn's City Edition Jersey's... Thoughts?" he wrote.
The Nets' current "City Edition" jersey, as seen in the team's web store, features light, crisscrossing pinstripes meant to evoke the Brooklyn Bridge's steel cables, with the wordmark "Brooklyn Nets" stretched across the chest. The reported new uniform appears to drop the visual reference to Brooklyn's most famous river-traversing structure while shortening the wordmark to just "Brooklyn." However, the most obvious addition is the multi-color trim along the neckline and sleeves:
he Nets aren't scheduled to wear their "City Edition" uniforms until Nov. 17 versus the Los Angeles Clippers.
Some theorized the design pays homage to the late rapper and Brooklyn native Christopher Wallace, better known as Notorious B.I.G. Wallace was notably fond of Australian knitwear brand Coogi, instantly recognizable for its colorful patterns:
Drawing inspiration from the city's cultural tapestry is in line with the recent flurry of leaked "City Edition" jerseys, including a possible Prince-inspired Minnesota Timberwolves alternate and a Detroit Pistons jersey that resembles the Motor City's connection to the automotive industry.
Source:
TheScore.com