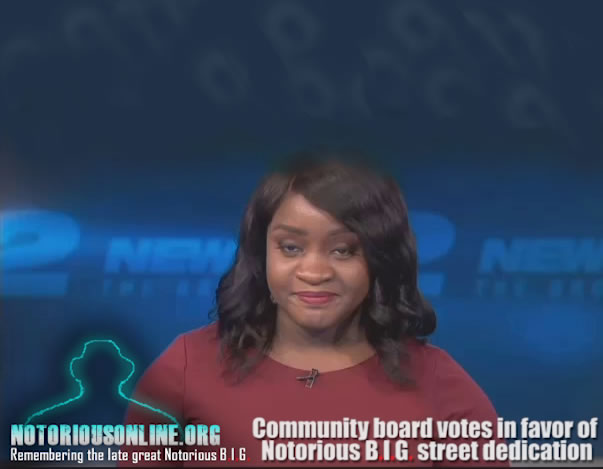 The block in Brooklyn, New York where the Notorious B.I.G. grew up is set to be renamed in the late rapper's honor. Christopher Wallace Way will be located on the stretch of St. James Place between Gates Avenue and Fulton Street. LeRoy McCarthy, who spearheaded the initiative, told Rolling Stone that he hopes the sign will be officially dedicated around Biggie's birthday, May 21st.
The co-naming proposal passed its biggest hurdle Wednesday when Brooklyn Community Board 2 voted to approve the re-naming petition 33 to one, with four abstentions. Next, the dedication is expected to be approved by the City Council and Mayor Bill De Blasio.
"Honoring Biggie symbolizes more than just one man," McCarthy said. "It symbolizes a culture. It symbolizes a borough. It symbolizes a people, and hip-hop is worldwide."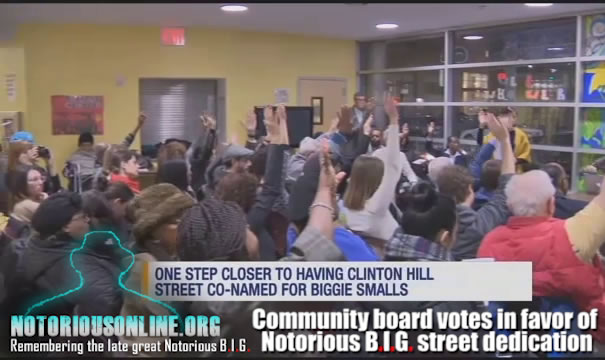 In a video of the Community Board 2 hearing, Transportation and Public Safety Committee Board Chair, Juliet Cullen-Cheung, noted that the effort to dedicate Christopher Wallace Way has received support from Council Member Laurie Cumbo and New York Congressman Hakeem Jeffries. While some objected to the dedication over the presence of profanity and misogyny in the Notorious B.I.G.'s lyrics, Cullen-Cheung noted, "Ruth Bader Ginsburg, who is a champion of feminist rights, is happy with her moniker, Notorious RBG."
Over the past few years, several other memorials to the Notorious B.I.G. have gone up in the same area where Christopher Wallace Way will be located. On Bedford Avenue and Quincy Street, artists Scoot Zimmerman and Maoufal Alaoui painted a giant Biggie mural dubbed "King of New York," while there are also murals of the rapper on the exterior walls of the grocery store where he once worked. In 2016, McCarthy took lead on another succesful initiative to declare May 21st Notorious B.I.G. Day in Brooklyn.
Check out a news clip below: