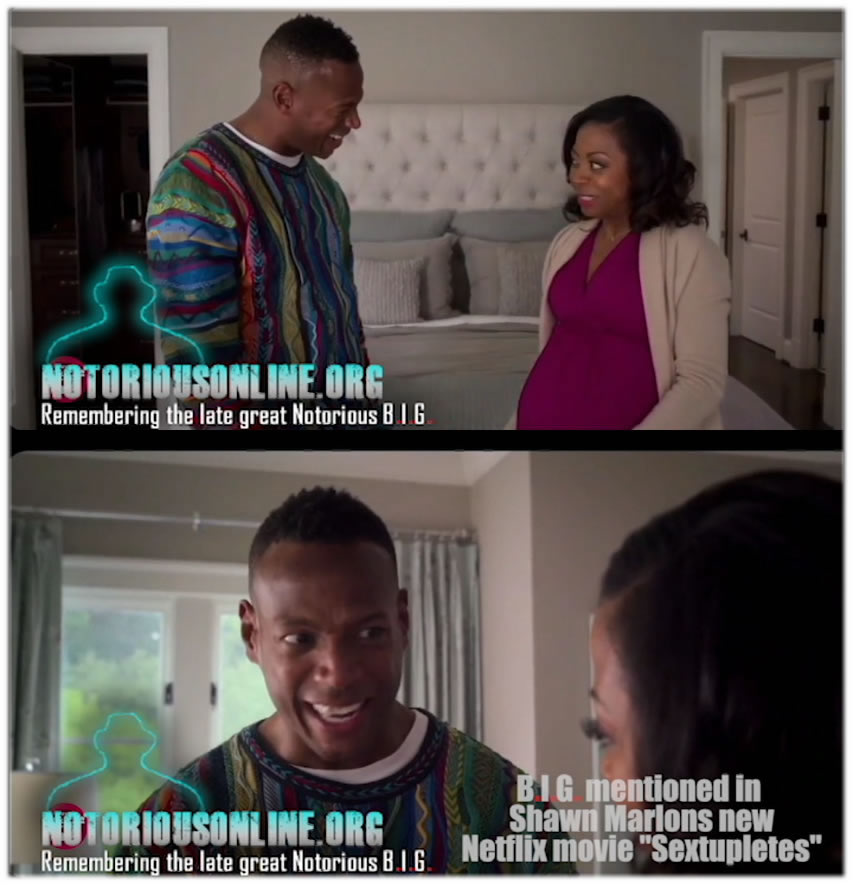 Sextuplets is a 2019 American comedy film directed by Michael Tiddes from a screenplay by Mike Glock, Rick Alvarez and Marlon Wayans. It stars Marlon Wayans and Bresha Webb, and follows a man who sets out to find his long-lost siblings after discovering he is one of sextuplets his mother had.
An expecting father-to-be seeks his birth mother and discovers he has five other siblings born from the same pregnancy. He tries to track these different characters before his baby is born. He first meets with his brother Russell and the pair goes on a road trip to find their other siblings. Dawn is a stripper serving time in a women's prison, Ethan is a hustler who dresses and talks like a '70s pimp, while Jasper is marked for his red hair and lighter complexion. "Baby Pete" suffers from infantile paralysis.
During the home breaking in scene, where Marlon plays the character "Ethan". Ethans looks around the home to where something more casual to blend in. None the less, he finds out his brothers wife arriving unexpectedly.
Check out a video clip below: