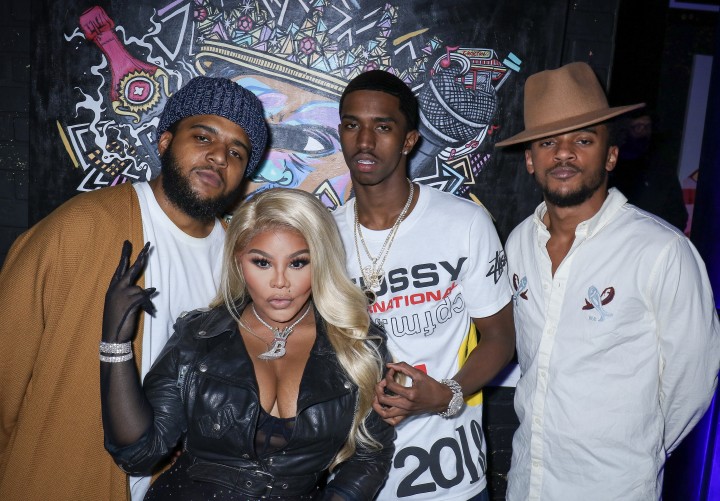 Twenty-five years ago, The Notorious B.I.G. released his debut album, Ready to Die. On Friday, friends and family paused to commemorate the milestone with the unveiling of two new murals dedicated to "the livest one from Bedford-Stuyvesant." Optimo cigar company hosted the Biggie Inspires Art Exhibit and Celebration across Clinton Hill and Williamsburg, paying homage to the homegrown MC. More than 170 muralists created and submitted works inspired by B.I.G.'s music and swagger, with artists Hoa Hong and Cinque Smith chosen as the two winners.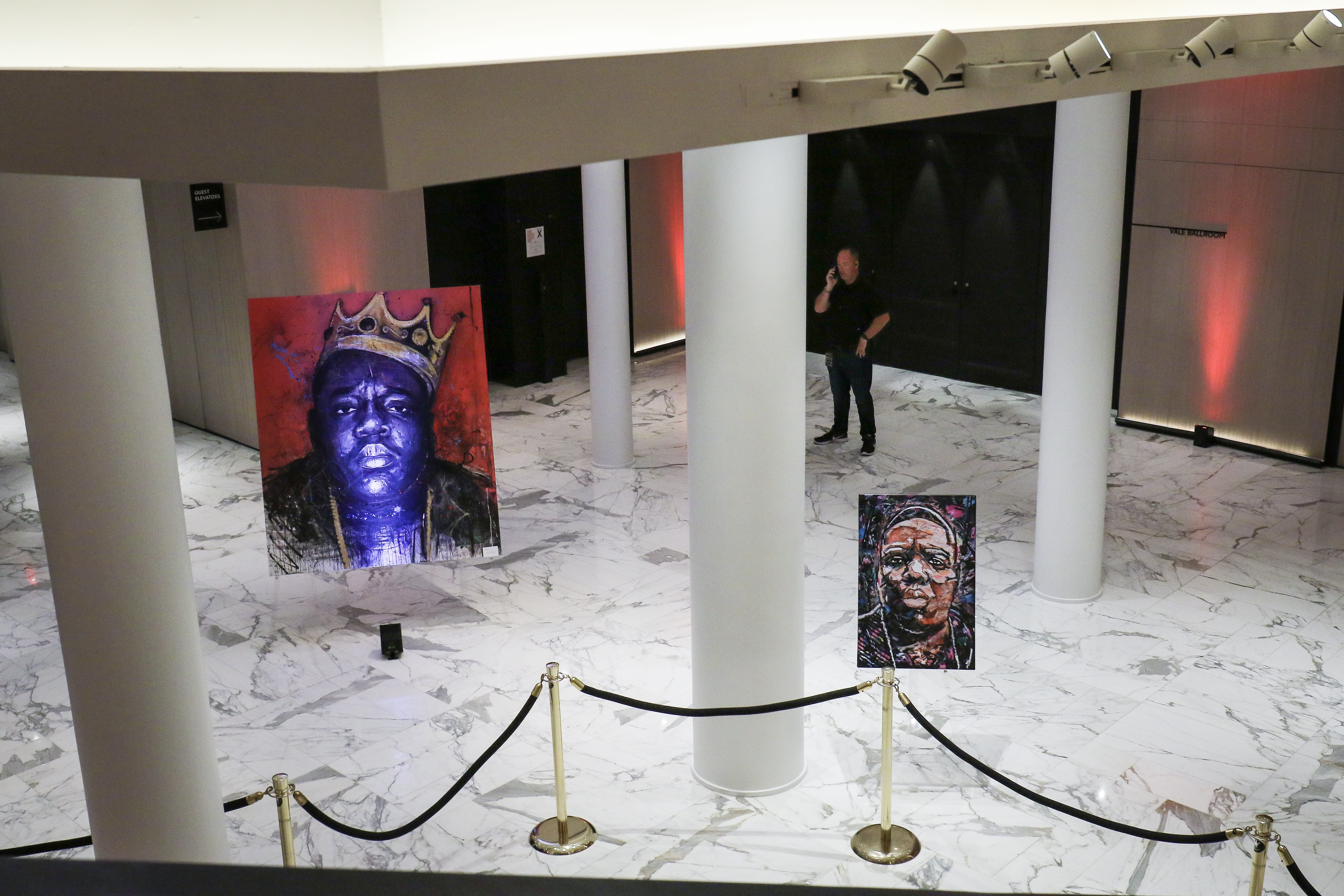 biggie-inspires-art-exhibit
The two winning murals at the Biggie Inspires Art Exhibit
"[B.I.G.'s] vibe, and his beautiful and colorful music made him an inspirational figure in hip-hop," Hoa Hong told Complex. Hong, 23, is a Seattle-based high school art teacher, who said that Biggie's music played a huge role in her young life. "I feel like a lot of his music was sad, but it was also uplifting. You take a line like, 'I went from negative to positive, and it's all good,' and I feel like his music showed the different sides of his art." Twenty pieces of art inspired by B.I.G. were commissioned for display at The William Vale Westlight Lounge. With fellow creatives such as Melissa Falconer and Laurens J also in the building, the night was a testament to B.I.G.'s timeless legacy.
As the evening went on, DJ Enuff held court as the night's music maestro, while B.I.G.'s mother, Voletta Wallace, honored her son in tribute alongside Wayne Barrow, Vice Chairman of The Christopher Wallace Memorial Foundation. "[B.I.G.] was such an inspiration for [Hoa Hong], she created a mural that got put up in Williamsburg—so let's give props to that," Barrow noted during a toast.
"For me to be able to pay homage to B.I.G. after these 25 years is a beautiful thing," fellow winner Cinque Smith shared with Complex. Biggie's spirit was alive and well as his children T'yanna and Christopher Jordan Wallace were in attendance to celebrate the rapper's life, along with Lil Cease, Lil Kim, King Combs, Damion "DROC" Butler, and Rick Ross. As the night closed, guests and family converged to witness a surprise 4-D video created by Nick Freeman and Charles Nordeen, which incorporated elements and pieces from the Biggie Inspires Art Exhibit, curated to Biggie's "Juicy."
Check out photos from the star-studded night below, and in Biggie's honor, always spread love the Brooklyn way.
Source:
Complex.com