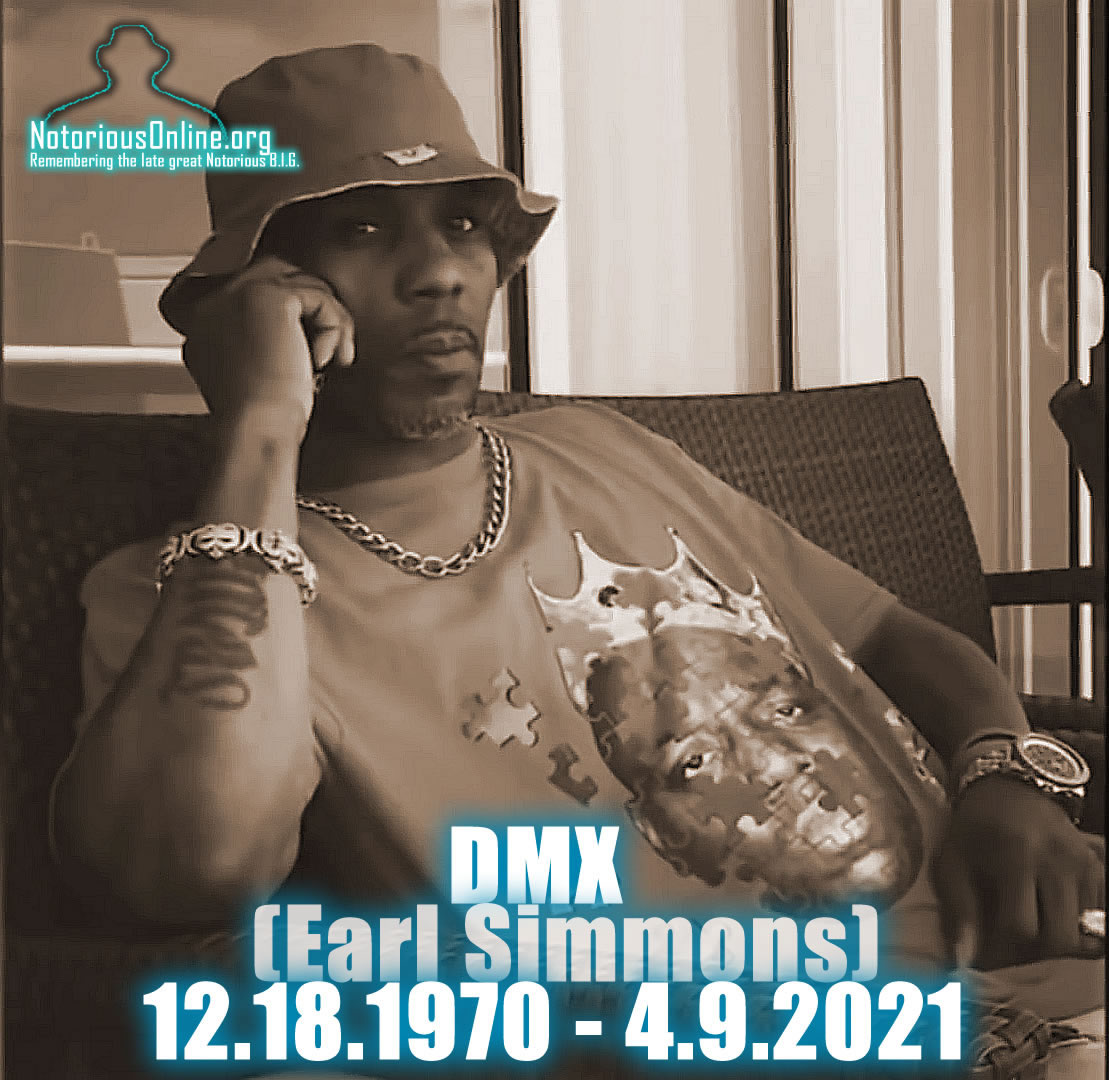 Hip-hop icon DMX, the talented but troubled rap star whose hit-making careers in music and movies disappeared amid his drug addiction and constant legal woes, died Friday after suffering a heart attack in his Westchester County home a week ago, his family confirmed. He was 50.
The platinum-selling rapper, known for his breakout single "Get at Me Dog" and the Top 10 smash "Party Up (In Here)," was rushed to a critical care unit at White Plains Hospital after collapsing in his White Plains home on April 2.
The comatose rap legend, a three-time Grammy Award nominee born Earl Simmons, was placed on a ventilator and never regained consciousness before dying with family members by his side.
"Earl was a warrior who fought to the very end," his family said in a statement. "He loved his family with all of his heart and we cherish the times we spent with him. Earl's music inspired countless fans around the world and his iconic legacy will live on forever."
Details about a memorial service were in the works, according to the statement. The hospital cited his cause of death as "a catastrophic cardiac arrest."
"Even though you had battles you TOUCHED so many through your MUSIC and when you would PRAY so many people FELT THAT!" wrote fellow hip-hop star Missy Elliott. "Your LEGACY LIVES ON & your SPIRIT." Actress Halle Berry tweeted her condolences: "He meant so much to so many. Sending love to his family."
The rapper, born in Baltimore and raised in Mount Vernon, N.Y., released a record five consecutive Billboard No. 1 albums between 1998-2003 and co-starred in movie box office hits opposite martial arts star Jet Li and action film icon Steven Seagal. He toured with hit-making contemporaries Jay-Z and Method Man, created five platinum-selling records, sold more than 74 million albums and boasted 15 singles in the Billboard Hot 100.
DMX was widely considered the top star in hip-hop after the violent deaths of predecessors
Notorious B.I.G.
and Tupac Shakur. But his career took a precipitous plunge as DMX wracked up a long rap sheet, descended into drug addiction and was eventually jailed for tax evasion.
His dark lyrics drew from a difficult childhood of parental abuse and stints in group homes before he turned to petty crime. DMX soon found salvation in his music, starting as a DJ and human beat box before becoming a rapper known for his blowtorch delivery and hardcore lyrics.
Debut album "It's Dark and Hell is Hot" became his first No. 1, selling more than 4 million copies. An acting career soon followed, with a role in the movie "Belly" opposite fellow rap star Nas as the two played a pair of Queens criminals.
His third album, "... And Then There was X," produced the hit single "Party Up (In Here)" and sold more than 5 million copies.
He appeared with action star Seagal in the 2001 movie "Exit Wounds," recording a hit single "No Sunshine" for the film that debuted at the top of the box office.
He was also teamed with Li in the hit movies "Romeo Must Die" and "Cradle 2 the Grave." And in late 2002, he released the memoir "E.A.R.L.: The Autobiography of DMX."
"The completely uncensored and incredibly raw life and times of the darkest and most dangerously introspective hip-hop artist ever," wrote one reviewer. "This bio tells of a life full of pain, tragedy, triumph and endurance."
Despite his success, DMX's myriad legal issues piled up in the new millennium. The rapper, tormented by his addiction, was arrested repeatedly between 2010 and 2021 on charges from attempted aggravated assault to probation violation to robbery and failure to pay $400,000 in child support.
The father of 15 was finally sentenced to a year behind bars in 2018 after his conviction for evading $1.7 million in taxes. He was already in jail at the time for violating the drug treatment conditions of his bail.
Source:
NyDailyNews.com