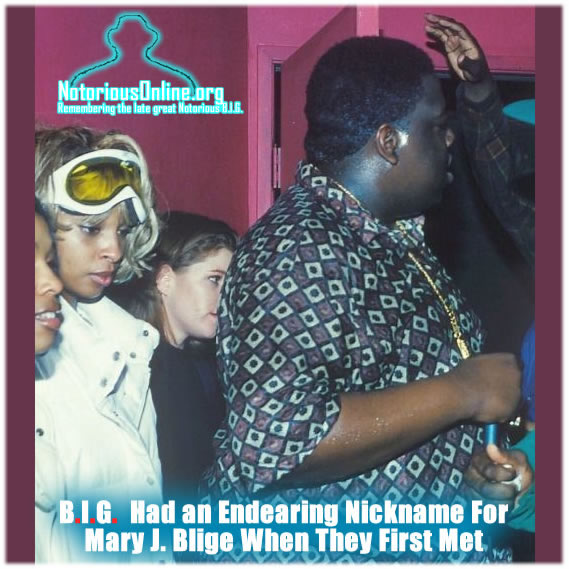 Mary J. Blige has been in the music industry for decades. Throughout that time, the Grammy-winning singer has crossed paths with some of the biggest names in hip-hop history. She even got to work with The Notorious B.I.G. when she was just starting out.
Mary J. Blige's early career
Mary J. Blige was plucked out of relative anonymity in the late '80s and early '90s. She had a difficult upbringing in the housing projects of Yonkers, New York. But after a recording of hers found its way into the hands of Uptown Records founder Andre Harrell, she became a signed recording artist practically overnight.
She began working on her debut album, 1992's What's the 411?, in the early '90s. Along the way, she met friends that she remains close to to this day, such as P. Diddy.
The album was so successful that the following year, she released an entire album titled What's the 411? Remix. The LP featured three guest appearances by fellow New York rapper The Notorious B.I.G.
Mary J. Blige attends the 2019 BET Awards on June 23, 2019 in Los Angeles, California
Mary J. Blige | Rodin Eckenroth/WireImage/Getty Images
Mary J. Blige and The Notorious B.I.G
Blige recounted her experience when she first met The Notorious B.I.G. in a 2020 interview with supermodel Naomi Campbell on her web series No Filter with Naomi.
"He was sweet and fun," Blige remembered, noting his sense of humor. "When I first met Biggie, we were doing the 'What's the 411?' remix, and he was in the studio on the wall, smoking, quiet. [Then] it was time for him to go in and do his verse on the remix; he came out [and] he was like, 'You feeling that, mom?' [and I was] like, 'Yeah, of course I'm feeling that!'"
Blige looks back on her relationship with the late, great rapper with nothing but smiles. "He was just always humble and quiet and sweet and fun," she said. "Just a lot of fun."
The Notorious B.I.G. died a few years later
What's the 411? and its accompanying remix album made Mary J. Blige the music industry's newest it-girl. She built on her success in 1994 with her wildly successful My Life album, which remains one of the most acclaimed R&B albums of all time.
On My Life, Blige dove deeper into her struggles with abuse and addiction and was candid about everything she'd experienced up until that point. She unknowingly gave a voice to countless other women — particularly Black women — who resonated with everything she said and saw themselves in her.
In March 1997, The Notorious B.I.G. died in a drive-by shooting in Los Angeles, just six months after the shocking death of Tupac. His death rocked the hip-hop world, including collaborators of his such as Mary J. Blige. Her third album Share My World was released just a month after Biggie's death and was a personal vignette of Blige's life, much like how My Life was three years prior.
Source:
Cheatsheet.com