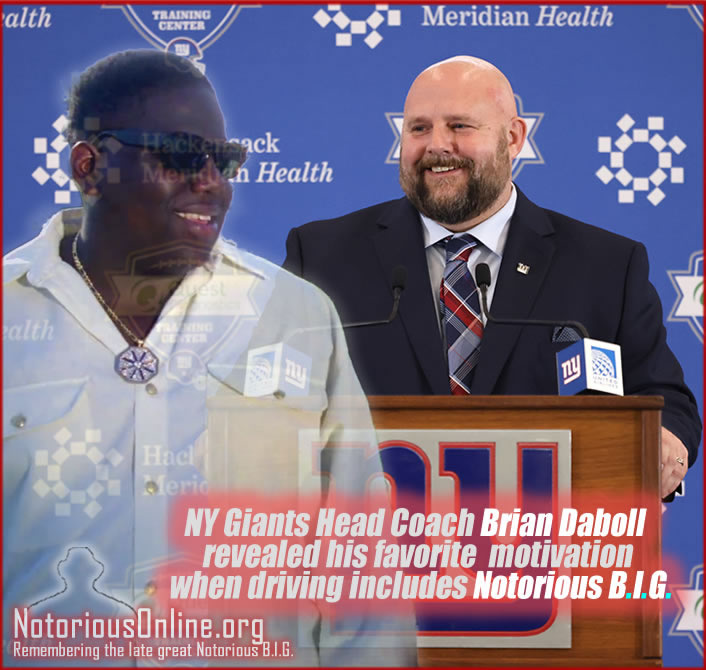 Newly-hired New York Giants Head Coach Brian Daboll reveals to Rich Eisen that he spent the long drive from Buffalo to New Jersey listening to the late great
Notorious B.I.G.
, and lists his favorite Biggie Smalls songs. He previously served as the offensive coordinator for the Buffalo Bills, Cleveland Browns, Miami Dolphins, Kansas City Chiefs, and Alabama Crimson Tide. Daboll has also served in various capacities as an assistant coach for the New England Patriots from 2000 to 2006 and again from 2013 to 2016.
The Giants chose Brian Daboll, the former Bills offensive coordinator, as their next head coach, the team announced on Friday evening. Daboll will join his Buffalo colleague Joe Schoen, who earlier this week was announced as the Giants' new general manager, in trying to match the success the Bills have had over a span in which the Giants have cratered.
Since the Giants' fourth Super Bowl win in February 2012, the team has made the playoffs just once, a first-round exit in 2016, and has logged only two winning seasons. The last five seasons have been particularly lean, as the team won a total of 22 games over that span and finished the 2021 season with a 4-13 record. The result has been a revolving door at the head coach position: Daboll will be the team's fourth hire since 2016, a rate of turnover that felt especially turbulent on the heels of Tom Coughlin's 12-year run helming the team.
Check out the BIG conversation video below: