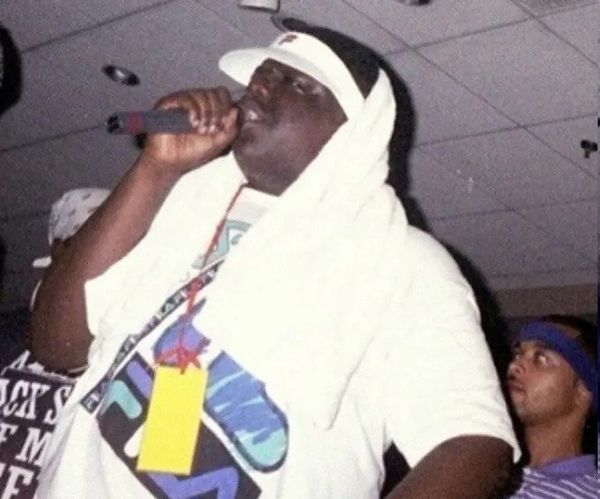 The late great
Notorious B.I.G.'s
Fila A13s, a pair of Jordans signed by Spike Lee and platinum plaques for Jay-Z's "American Gangster" and Run DMC's "King of Rock" are among the treasures headed to town for this traveling exhibit at Mosaic Templars Cultural Center. The National Hip-Hop Museum, founded in 2019, boasts the largest collection of hip-hop memorabilia and artifacts around the world, and part of that collection is headed to Little Rock, with an opening launch party scheduled for 5 p.m., Thursday, April 7.
"For many of us, hip-hop has been part of our entire consciousness and has impacted our lives from music and fashion to art and culture," Quantia "Key" Fletcher, museum director, said. "It has been the voice of the marginalized populations and offered a mic oftentimes in hallowed spaces." Got a kid between the ages of 7 and 13 who'd like to hone their skills as a hip-hop lyricist? Email
scarlet.sims@arkansas.gov
to register them for an educational workshop from Dazzmin Murry (Honey House, Dazz & Brie) at MTCC in partnership with the Arkansas Arts Council and the Hillary Rodham Clinton Library and Learning Center.