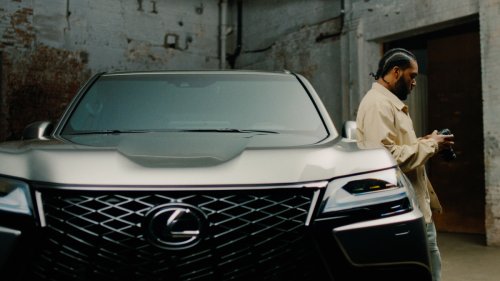 Forging your path takes grit, perseverance, purpose, passion, and vision. And that journey becomes even more daunting when your father is late great The Notorious B.I.G. Christopher "C.J." Wallace, son of beloved Brooklyn artist, producer, and Christopher "B.I.G." Wallace and superstar songstress Faith Evans, knows what it means to have your dad's life cast a shadow over you. But that hasn't stopped him from pursuing a life of creativity, love of photography, and creating his lifestyle brand, Frank White.
To commemorate the 25th anniversary of Biggie's groundbreaking Life after Death album, Lexus and Frank White partnered to honor the Notorious B.I.G.'s legacy's influence and impact in New York City and beyond.
Driving through his father's old Brooklyn neighborhood in the All-New Lexus LX 600, C.J. noted how much his father loved the opulent vehicle. "Luxury and hip-hop have always been synonymous with one another," C.J. says. "Lexus defines luxury in my eyes."
Watch as C.J. connects with people from the neighborhood who knew his dad and as he reflects on how his father's rich history empowers him, as a man, and Frank White, as a brand.
Check out
Frank White
and be sure to shop the collection
Watch the video below:
Source:
Complex.com