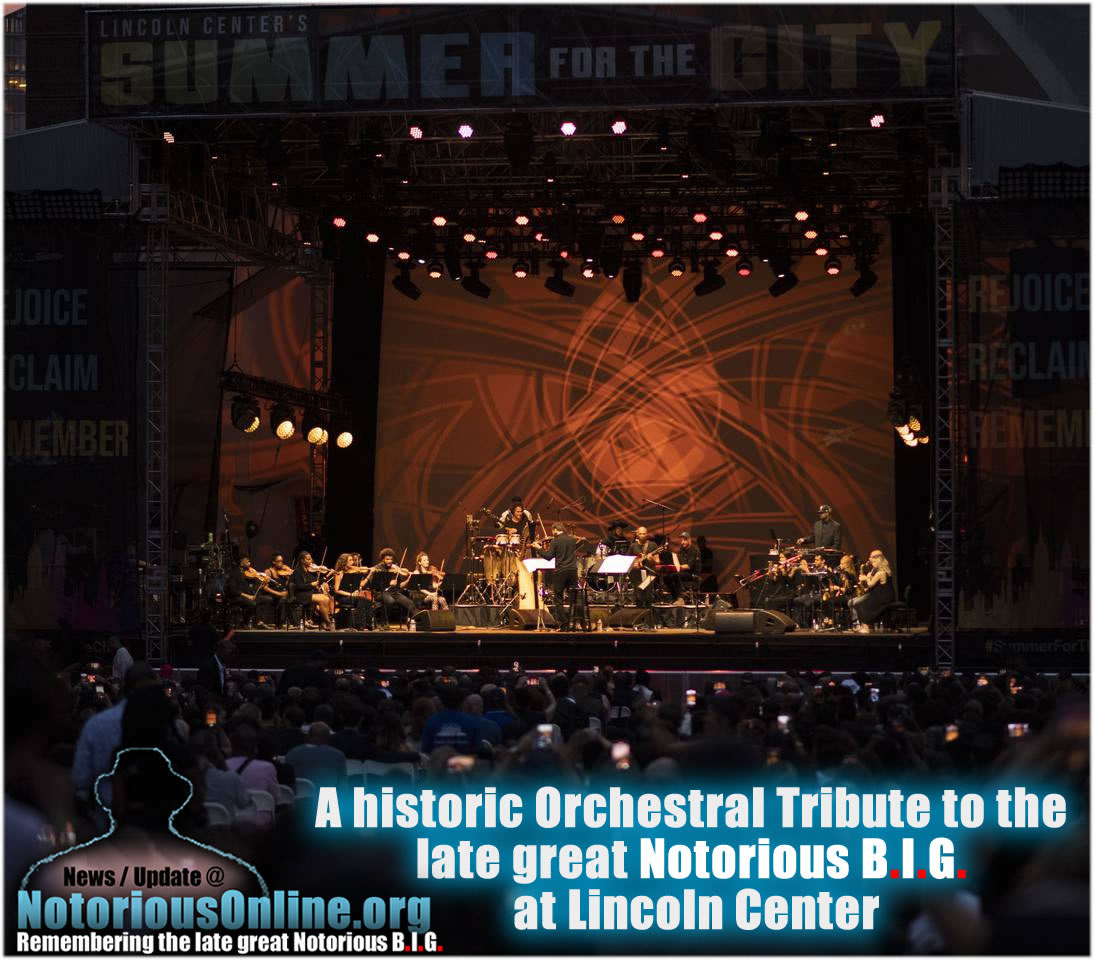 Brooklyn represents to the fullest with multi-instrumentalist and composer Miguel Atwood-Ferguson's orchestral celebration of the musical legacy of iconic New York emcee The Notorious B.I.G. Atwood-Ferguson has proven his versatility as an arranger and earned respect in the hip hop community with his recent concert commemoration for the late producer J Dilla.
This Lincoln Center premiere, supported by The Estate of the Notorious B.I.G., will feature a concert symphony performance of his most well known songs from the multi-platinum album Ready to Die and 11 x Platinum Life After Death, featuring special guest and an extensive live set from regular B.I.G. collaborators.
NYC's legendary DJ collective The Originals, featuring Clark Kent, Stretch Armstrong, Rich Medina and Tony Touch will add their incredible musical curation to compliment this iconic evening.
Coming hot on the heels of the concert is a Silent Disco on The Oasis in celebration of the Notorious B.I.G.—first-come, first-served via General Admission. Dance to an expertly selected set of music gems and undeniable hits from Brooklyn legend Christopher Wallace, one of the true powerhouses of 90s hip hop and considered by many to be The GOAT - Greatest Of All Time.
Watch a news clip of this historic event in Biggie's honor:
Source
:
LincolnCenter.org